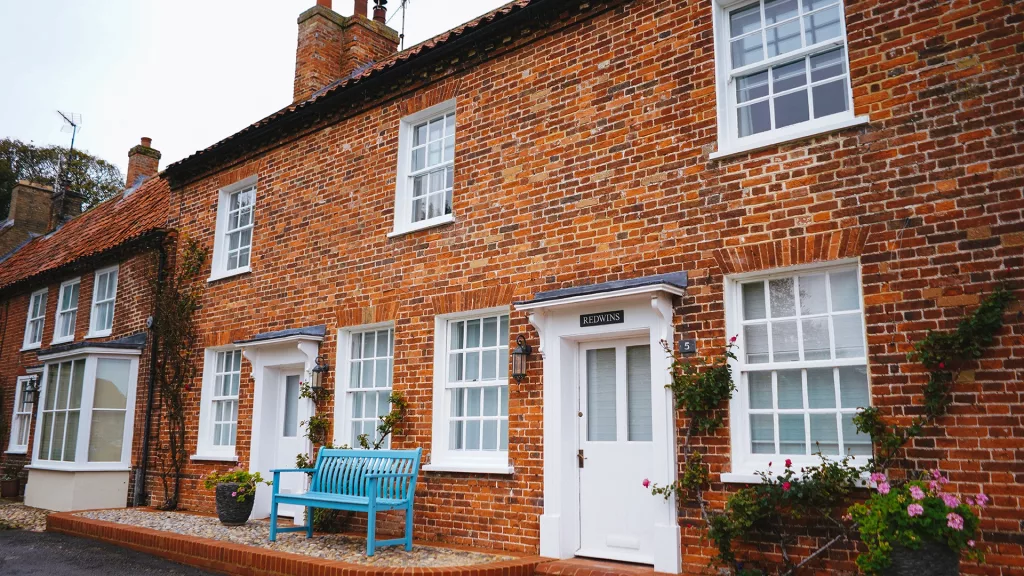 Are you wondering what the point is? We will explain why it's a good idea to have an Asbestos Report before buying a home.
If you have been looking at buying an older property (pre-2000), you may come across "suspected asbestos" within your home buyer survey. So now you have to make a decision on what to do next. The last thing you want is to buy a home which contains dangerous asbestos, but this is your dream home and you don't want asbestos to ruin it! All is not lost!
By having a homebuyer pre-purchase asbestos survey or sample survey, you will be able to find out if the suspected material is asbestos or not.
Asbestos can be found in thousands of homes in the UK today, people are living in these homes and providing the asbestos is in good condition it's perfectly safe.
What is included in a Home Asbestos Survey?
Asbestos Homebuyer Surveys include the following information as a minimum:
The location and extent of asbestos in the property
Which asbestos-type material is
Condition of the asbestos
A diagram of the locations asbestos has been found
Certificated samples were taken from the property (from a UKAS Accredited Laboratory)
Any recommendations from the surveyor, in a straightforward, clear and unbiased report
This type of survey is called a Management Survey and is designed to identify asbestos materials which could be disturbed during normal day-to-day occupation and routine maintenance. The management survey is intended to be minimally intrusive when samples are being taken.
What is the point of a Pre-Purchase Asbestos Survey?
If asbestos is found, you can then decide on whether to get quotes for asbestos removal and reduce the asking price by this amount.
The asbestos surveyor will provide the condition of the asbestos within their Asbestos Report, and advise on whether it's fine to monitor or whether the asbestos needs removing as a matter of urgency. This information is important for you to know BEFORE you buy the property, not after you move in and start to renovate.
Can the asbestos surveyor carry out the survey without the buyer being there?
We can arrange for the survey to be completed with the estate agent/seller on the buyer's behalf. There is no need for the buyer to be there.
The survey will involve minimal intrusive works and in general, the seller is more than happy for this to happen 1) because they want to sell the house and 2) they will want to speed the process up
What to look for when viewing a property to buy (built pre-2000)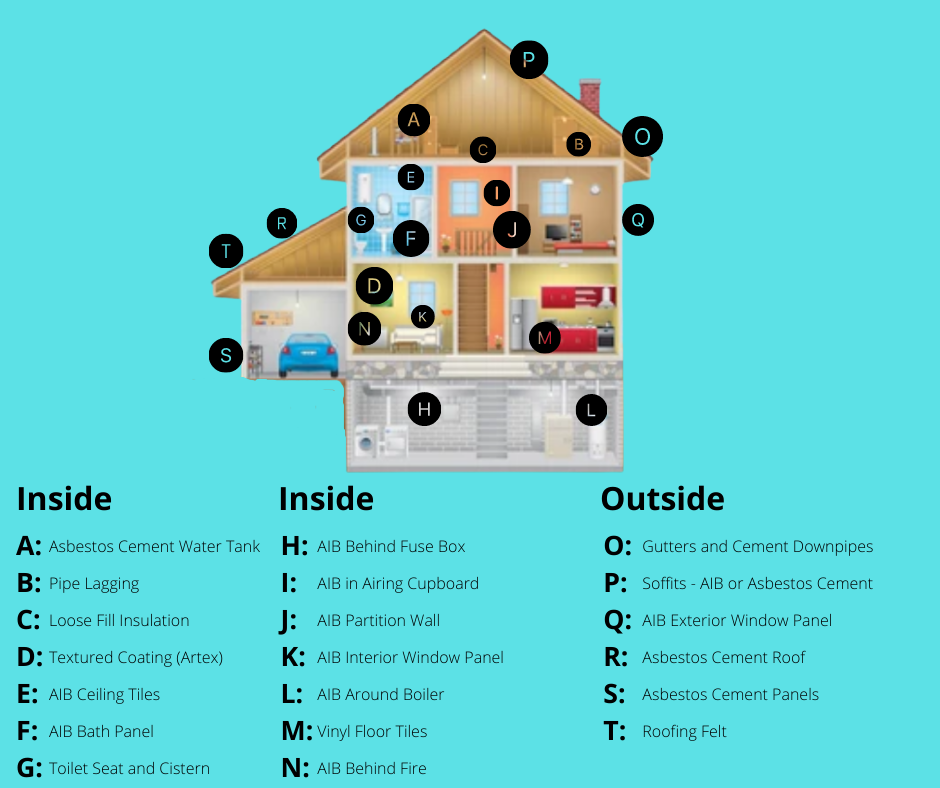 When you are looking around your new potential home, there are places where you can look to see if there are signs of asbestos. Some examples of places to look are listed below, however, you may need a more in-depth look at Where can asbestos be found in the home.
Textured Coatings on ceilings and walls (Artex)
Old-style floor tiles and vinyl on floors and walls
Boarding lining boiler cupboards
Behind boilers and fuse boxes (boarding)
Cement panels and sheets on garages
Cement soil stacks and guttering
Lurking in gardens
What is the cost of a Pre-Purchase Asbestos Survey?
This depends on your location, the number of rooms and when the property was built. We provide free and quick quotations, therefore it's best to give us a call at 01623 272 611
Can someone actually sell a home which contains asbestos?
Yes! We get asked a lot whether it is illegal to sell a home with asbestos, and the answer is no.
Sellers must inform you if they are aware of asbestos being in the property, if they do not tell you they are breaching the Property Mis-descriptions Act 2013 and this can result in serious consequences. However, sometimes the seller genuinely does not know they have been living with asbestos, therefore an Asbestos Survey or Sample Survey are an ideal way to combat this.
Of course, we offer the service so we are going to say it's worth doing. However, from a professional's perspective, we advise you to get an Asbestos Survey carried out even before buying a home – even if you do not use us! The peace of mind you will receive, as well as potentially the financial gain by property price negotiations is a benefit!
Do you really want to live in your new home and forever wonder if that room you just renovated contained asbestos?
Need some advice about Asbestos waste?
Call us on 01623 272 611 and we'll be happy to help