Get a free quote today
Asbestos Removal Nottingham, Mansfield & Derby
Call us on 01623 272 611 to get a free quote
Roof Removal (and replacement if required)
Pipe Removal (and replacement if required)
Artex Removal
Floor Tile Removal
Removal of asbestos from outbuildings
Domestic Asbestos Removal
Commercial Asbestos Removal
Offering A Complete Asbestos Removal, Collection & Disposal Service Across Nottingham, Mansfield & Derby
Guaranteed secure disposal of your asbestos waste with our own Licensed Asbestos Disposal Site
25 Years Experience – Professional and Fully Trained Staff.
We don't have to use third-party disposal sites so our prices are very competitive.
As well as our own asbestos transfer station we also own our own HGV's and vans so if you have small or large amounts of asbestos we can cater for all quantities.
Our prices are set with no extra charges on top – We always aim to get a quote back to you as quickly as possible.
Asbestos: safely removed, collected and disposed of
Because asbestos dust is now known to be a carcinogenic substance it requires careful containment, removal and disposal. In order to ensure the safety of people who may be exposed to asbestos dust, strict legal requirements are in place to govern the handling and removal of asbestos.
Whilst intact and in situ, asbestos is not necessarily harmful however, the long-term health risks associated with asbestos dust are well known and, in extreme cases, can be potentially life-threatening. Before the dangers of asbestos became apparent, the material was commonly used in many buildings including garden sheds and garages as well as in residential and commercial buildings across the country.
When dealing with asbestos it is essential that you operate in a manner that meets statutory requirements in order to ensure the safety of you and your customers. Whether you are an individual or an organisation, Smart Asbestos Services can help. We are a professional asbestos removal company based in Nottingham, we provide asbestos surveys, removal, disposal and collections services Nationwide with our most popular areas being Nottingham, Mansfield, Chesterfield, Derby and Newark.
We even offer DIY asbestos testing kits so that you can test for asbestos yourself. If you think you have asbestos and your tests come back positive, you can even purchase asbestos removal kits which include removal bags, masks and suits.
Licensed removal & disposal services
We offer our asbestos removal and disposal service across the hear of the east midlands which means that we operate in Nottingham, Mansfield, Derby and much more. With our ideally located waste disposal facility we can arrive at your location, test for asbestos and if we need to, removal asbestos form your property no matter the location.
Our local, highly trained team will be sure to conduct an asbestos survey so that we're able to accurately determine the best way to help you. This means that we can then cater to your needs without missing anything.
Get in touch with un on 01623 272 611 or go to our contact page.
Secure & Safe Disposal
You will receive proof of secure disposal on the same day we collect your asbestos.
Affordable Prices
We offer competitive prices on all aspects of asbestos removal.
Quick Quotations
The team aim to send a quote to you as soon as possible so we can get on with the job at hand.
Asbestos fibres once breathed in, will irritate and even scar the inside of your lungs which can be very painful. As a result of this, your lungs can become stiff which makes it hard to breathe for some. Prolonged exposure to asbestos means that these symptoms can become much worse. Once you've breathed the fibres in your body isn't able to break them down which means that they are there. Over time, with increase exposure, these fibres are able to cause inflammation and damage to cells which, in turn, can lead to abnormal cell growth and cancer.
Asbestos can be found in a number of different properties, areas and materials. It used to be a very popular building material which means that you might have it in your home and not know. It can be found in anything from loose-fill insulation, AIB walls, vinyl floor tiles and much more.
We have a resource that takes you through the full list of where asbestos can be found.
It can be difficult to identify asbestos, as it is often mixed with other materials, however, we have plenty of useful blog articles on where and how to find asbestos.
You can also find out how to tell if your home has asbestos here.
Asbestos waste should only be handled by a licensed disposal site or company.  It also needs to be transported to the appropriate sites in suitable containers that prevent the release of any asbestos fibres while in transit. If you don't feel comfortable handling and disposing of your asbestos yourself, the specialists will also remove and collect your asbestos and take it to the disposal site.
For asbestos disposal services, Smart Asbestos have got you covered.
The owner of the building is responsible when it comes to managing asbestos. Under a tenancy agreement or contract, responsibility is shared between several people, eg owners, sub-lessors, occupiers and employers.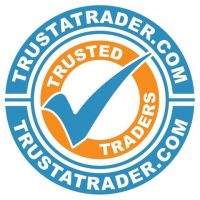 Need Asbestos Removal, Collection & Disposal?
Call the experts on 01623 272 611, we'll be happy to help