Asbestos Survey Nottingham
Request a survey today by calling us on 01623 272 611 and our team of asbestos specialists will help you out.
Get an asbestos survey in and around Nottinghamshire
Whether you are buying a home or planning to refurbish your current one, we can help with your Asbestos Survey and Testing requirements. Our aim is to put your mind at ease if you think your house could contain asbestos. So be sure you're safe and get an asbestos survey today by calling us on 01623 272 611.

Our fully qualified Asbestos Surveyors operate within Nottinghamshire, Derbyshire, Sheffield and a number of other areas, with a range of services including:
01. Material testing
Although the identification of suspect asbestos material is possible, it needs to be professionally analysed to be confirmed as asbestos.
An Asbestos Testing Survey includes our trained surveyor removing a sample of suspected material which will be taken to an independent UKAS accredited laboratory to be thoroughly examined to HSE and ISO standards. You will be provided with an official certificate of results within 48 hours.
Want to learn more about Asbestos Testing? Read our Complete Guide "Testing material for asbestos – Complete Guide"
02. Homebuyer asbestos survey
Before buying a house, it is always advised to know if the property contains asbestos. Not only is this for your own peace of mind, but it also may impact your lender's decision in terms of the asking price. We understand carrying out further surveys can be a nightmare, so our Asbestos Homebuyer Survey can be carried out to fit around the property seller.
The purpose of the Asbestos Homebuyer Survey is to identify any kind of asbestos present which could be disturbed during normal daily activities. The survey involves minor intrusive work. On completion, a detailed Asbestos Homebuyer Survey will be provided to you within 3 working days.
03. Asbestos management survey
Management Surveys are non-intrusive inspections designed to locate the presence and extent of asbestos-containing materials. Samples of suspected material are taken and analysed by an independent UKAS-accredited laboratory.
The laboratory results, along with material condition and surveyor advice are compiled into an Asbestos Management Survey Report and provided to you within 3 working days of the property visit.
04. Domestic asbestos refurbishment survey
This survey is for anyone who owns a property which was built Pre-2000 and intends to carry out refurbishment works.
A domestic Asbestos Refurbishment Survey is designed to locate and describe asbestos-containing materials in the area(s) where refurbishment works will take place. This is a fully intrusive survey which requires access to all areas of the property, including behind partitions and hard-to-reach areas. For small domestic renovations, it may be more feasible for an Asbestos Test Survey rather than a full refurbishment survey. Contact us for more information.
At Smart Asbestos Services, we work with you and your requirements to fit our services to your needs. There is not a "one size fits all" Asbestos Survey, so we find the most cost-effective and accurate solution for you.
As part of our Asbestos Survey service, you will be provided (as standard) with a P402 Qualified Asbestos Surveyor visit, suspect material removal from your property, independent UKAS Accredited Laboratory analysis and results, Asbestos Survey Report and ongoing advice and guidance as required. We only use independent UKAS Accredited Laboratories because this gives you peace of mind that the survey has been completed impartially.
By conducting Asbestos Surveys in our local area of Nottinghamshire and Derbyshire, you have peace of mind that we are always nearby!
Call us today on 

01623 272 611

and request an asbestos survey from your local experts.
Asbestos survey cost quote
Call us on 01623 272 611 or request a quote online. Your requirements will be assessed and you will be provided with advice on which asbestos survey to choose as well as a Free Asbestos Survey Cost Quote.
If you are happy with this , an appointment will be made for our qualified Asbestos Surveyor to visit your property.
Asbestos survey visit and testing
On the day of the agreed appointment, the Asbestos Survey and sample removal will be carried out on all areas of your property as required.
Smart Asbestos offer the following services with asbestos surveys:
Free Asbestos Survey Quotes
Survey Reports Provided within 3 Working Days
Asbestos Test Results Provided within 24-48 Hours
P402 Asbestos Surveyor Qualified Inspections
Asbestos survey report
Samples collected from your property will be taken to an independent UKAS Accredited Laboratory for analysis.
The results are normally received back within 48 hours. Our surveyor will analyse the results and compile your Asbestos Report using this information and the information they gathered whilst at your property.
A copy of the completed Asbestos Report will be emailed to you within 3 working days of the property inspection.
Where can asbestos be found in homes in the UK?
Cement sheets and boarding
Water tanks and flu pipes
Textured Coating (Artex)
Floor Tiles and Adhesive
Loft Insulation
Guttering , Waste Pipes and Soffits
There are a few examples of where Asbestos can be found in UK homes , for more thorough guidance read our article on where asbestos can be found in the home.
Asbestos Survey FAQs
Being based in Nottingham ourselves, we cover the local areas of Nottingham, Derby, Chesterfield and Newark with our Asbestos Surveys, including Management Surveys, Homebuyer, Refurbishment, Re-inspection and Material Testing.
This depends on the property, size number of rooms and type of survey you require. There is no "one size fits all", which is why we offer a free quotation once we receive your requirements.
If the house you intend to buy was built Pre-2000 then we would always advise that you get an Asbestos Survey completed. This gives you peace of mind as to what material the house is made up of, but also gives you room to negotiate the asking price to account for future Asbestos Removal works.
However, there is no legal duty to get an Asbestos Survey when buying a house.
No, there are no laws which prevent you from selling a home which contains asbestos. The only legal requirement is that if you know asbestos is contained within the house you must declare it.
You can read more about this within our article on disclosing asbestos when selling a house in the UK.
Asbestos use was fully banned in 1999 for all types, therefore, If your house was built before the year 2000 then it may contain asbestos. Any home built after this is highly unlikely to contain asbestos.
We specialise in Domestic Asbestos Surveys, therefore we normally allocate half a day to a full day to have your survey completed. Any material taken for testing will be processed through a UKAS Accredited lab within 48 hours, and your Asbestos Survey Report will be provided to you within 3 working days from the initial survey date.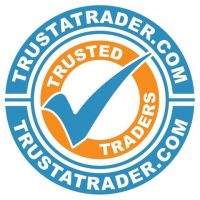 Need Asbestos Removal, Collection & Disposal?
Call the experts on 01623 272 611, we'll be happy to help