Nottingham, Mansfield, Derby & Chesterfield
Asbestos Skip Hire
Call us on 01623 272 611 to book your skip
No Nonsense Asbestos Skip Hire
Our Asbestos Skip Hire service is ideal for domestic customers as well as trade customers for asbestos disposal.
We can deliver and collect the asbestos skips on days to suit you. Full consignment notes will be provided to all customers to show secure disposal of your asbestos waste.
For asbestos skip hire we cover :
Contact one of our professionals today on 01623 272 611 and we can provide you with an instant quote.
Frequently asked questions about asbestos skip hire
Based in Nottingham near Mansfield we can provide asbestos skip hire to the whole of the East Midlands including Chesterfield and Derby.
We have our own skip vehicles therefore we are flexible and reliable when it comes to the Asbestos Skip Hire Service. We have various sizes of enclosed asbestos skips on-site and ready to be delivered as and when required. We also understand that you do not want asbestos on site any longer than needed so we offer quick collections.
Within our asbestos skips, we can accept any types of asbestos waste such as cement sheets, chrysotile tiles, floor and roof tiles, guttering, debris and fibrous asbestos.
Our asbestos skips are priced on a haulage and tonnage basis, so we will include 2 tonnes of asbestos within the price and charge a haulage fee on top. When you provide us with your location whether it be Nottingham, Mansfield, Chesterfield or Derby we can then provide you will an all-in price which includes the disposal of 2 tonnes of asbestos waste.
We deliver to any type of property including domestic households, large construction sites and even allotments!
Secure & Safe Disposal
You will receive proof of secure disposal on the same day we collect your asbestos.
Affordable Prices
We offer competitive prices on all aspects of asbestos removal.
Quick Quotations
The team aim to send a quote to you as soon as possible so we can get on with the job at hand.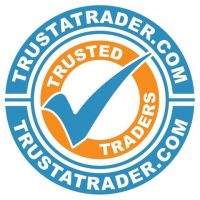 Need Asbestos Removal, Collection & Disposal?
Call the experts on 01623 272 611, we'll be happy to help