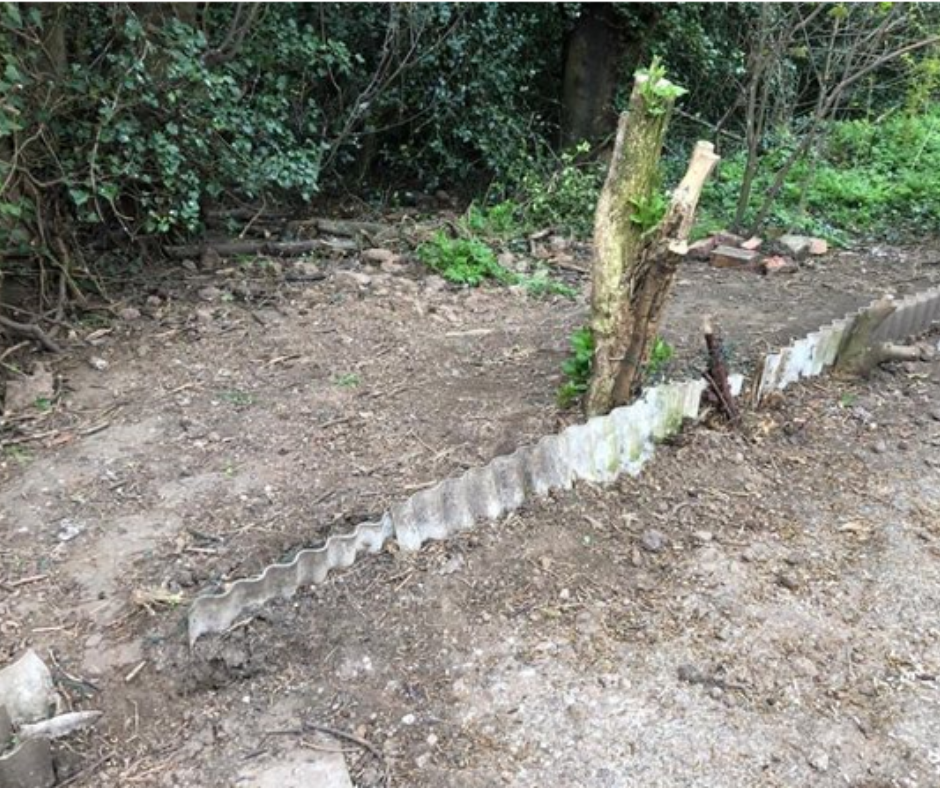 So , the sun is out and you've decided to tackle the garden. A full renovation is in mind , you want to get rid of the old garage and move the fence , you also want to dig out the rockery to make way for new decking or some beautiful plants. However ….. you then find what you think is asbestos! So , what are your options and what do you do first?
Here's our guide on where asbestos can be found in gardens and what to do if you do find it.
Types of asbestos that can be found in gardens.
In most cases we have come across , it is cement bonded asbestos which is mainly found in domestic gardens. Only on rare occasions can other types of asbestos be found.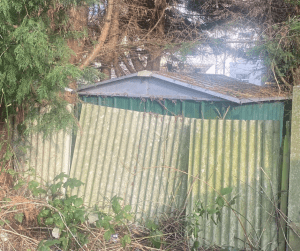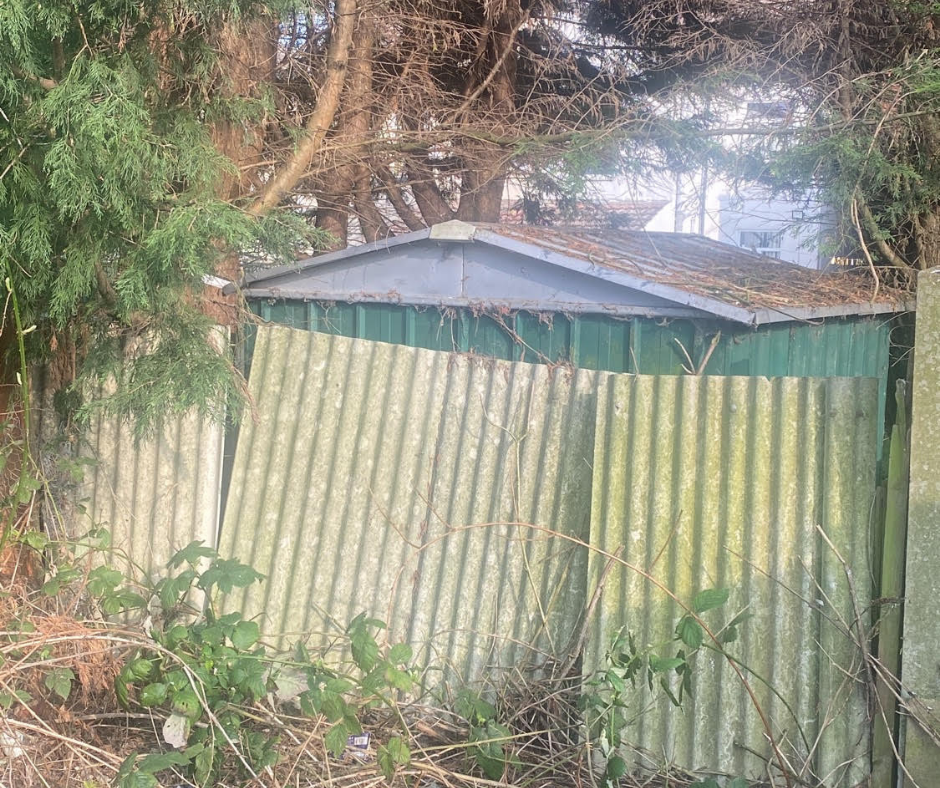 Asbestos sheets / panels may have been used as a fence within gardens. Either fixed t wooden posts or leaned up against them. Either way , due to the nature of how fencing is exposed , it is at high risk of being damaged.
Asbestos is most dangerous when damaged or disturbed.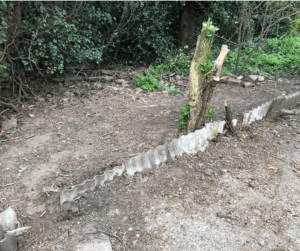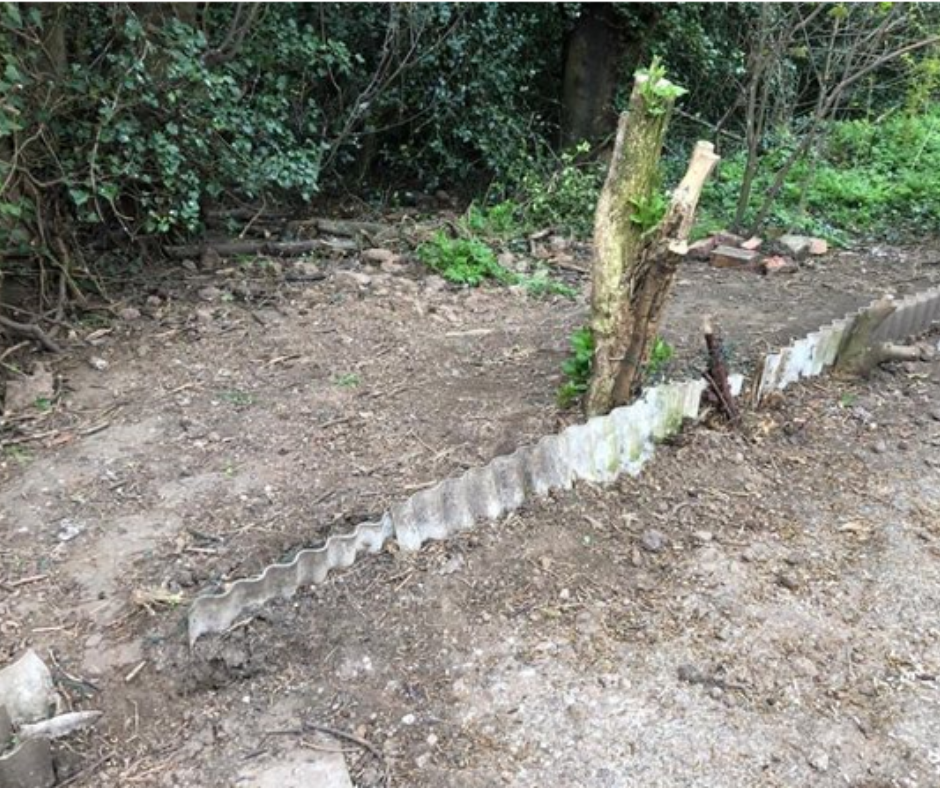 Asbestos panels used to make boarders in gardens is another common find. In most cases the asbestos is dug into soil.
Once again , due to the location of the bordering , it is at high risk of damage. Additionally , if the asbestos is broken it can contaminate the soil it's positioned in.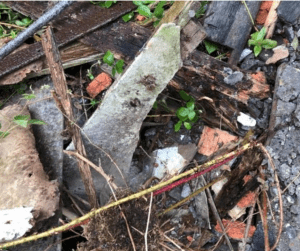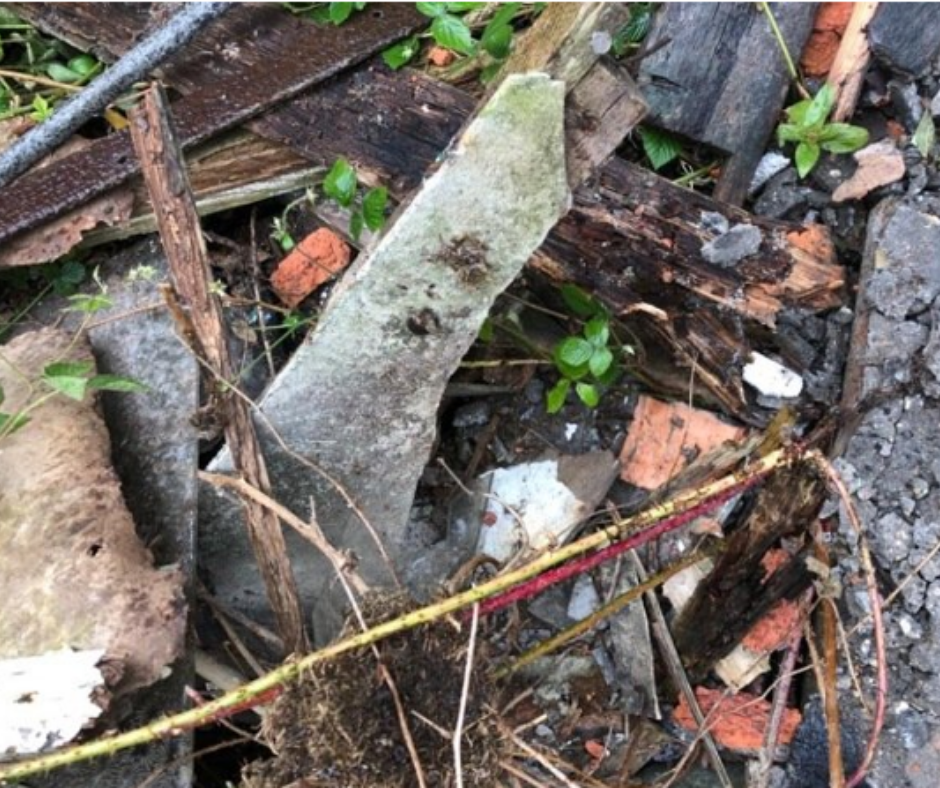 We do sometimes find that asbestos has been broken up by a homeowner and laid at the bottom of rockery. This is not normally discovered until a new homeowner moves in and plans a garden renovation.
Clearance of asbestos debris is time consuming and requires professionals to deal with the clean up properly and safely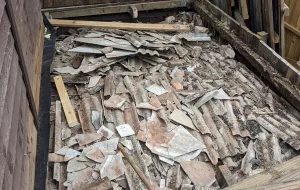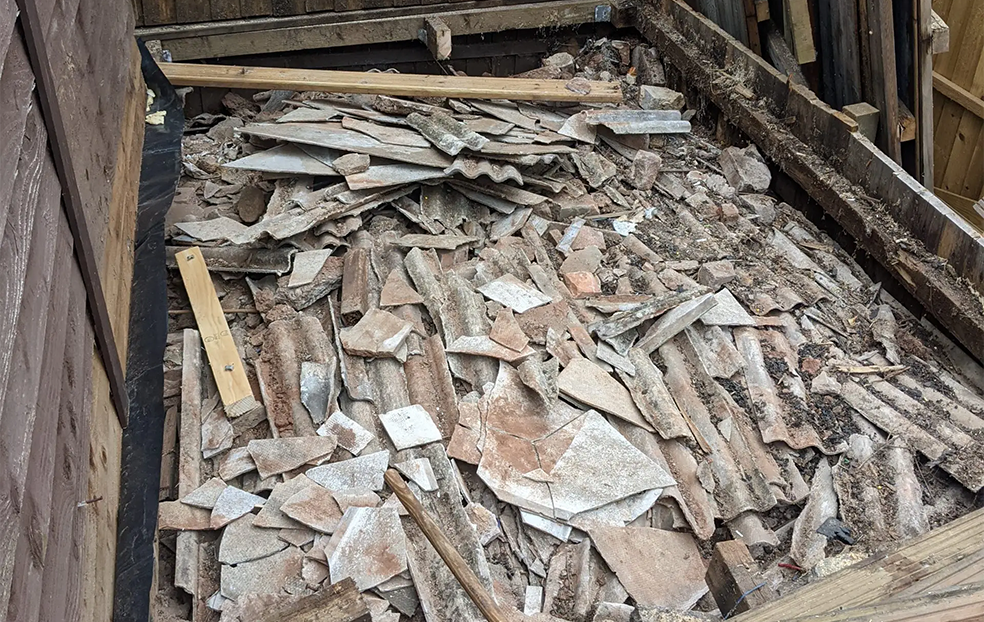 Asbestos within garage and shed bases
You can sometimes find broken asbestos in the base of a garage or shed. Commonly found by new homeowners when they remove the old shed/garage.
The broken asbestos can be loose within the base (under the flooring) or on rare occasions we have removed asbestos which has been added to a concrete base!
Clearance of asbestos debris or asbestos stuck in concrete requires professionals to deal with to ensure it is cleaned up properly and safely.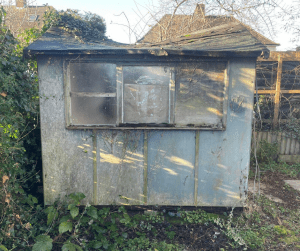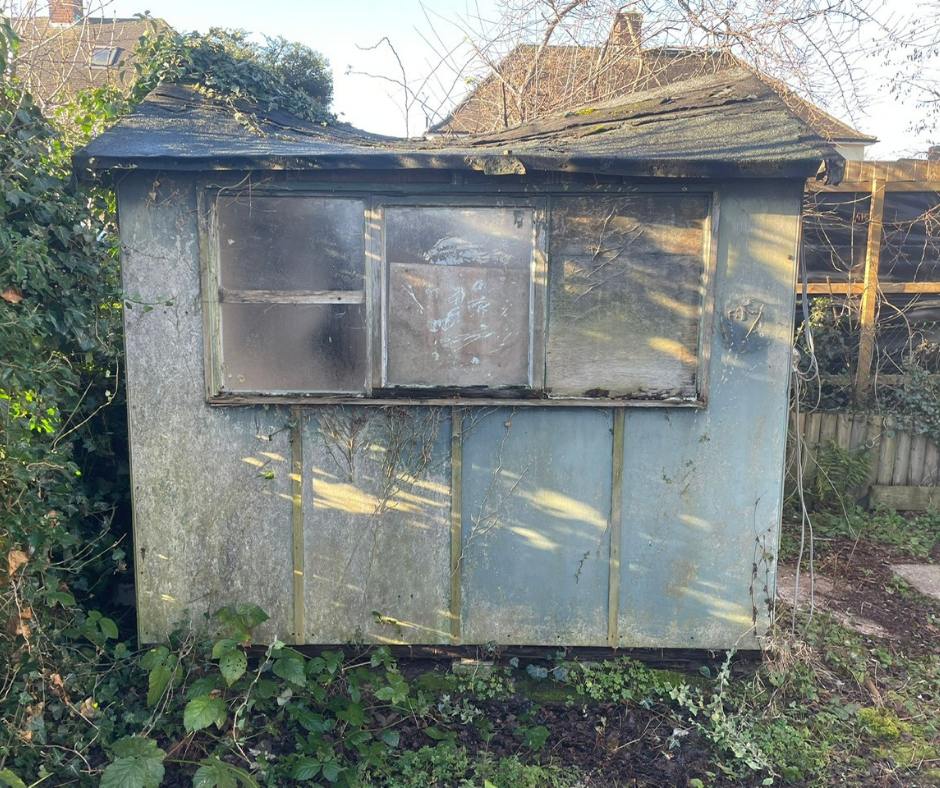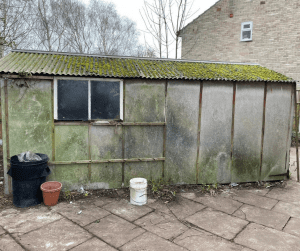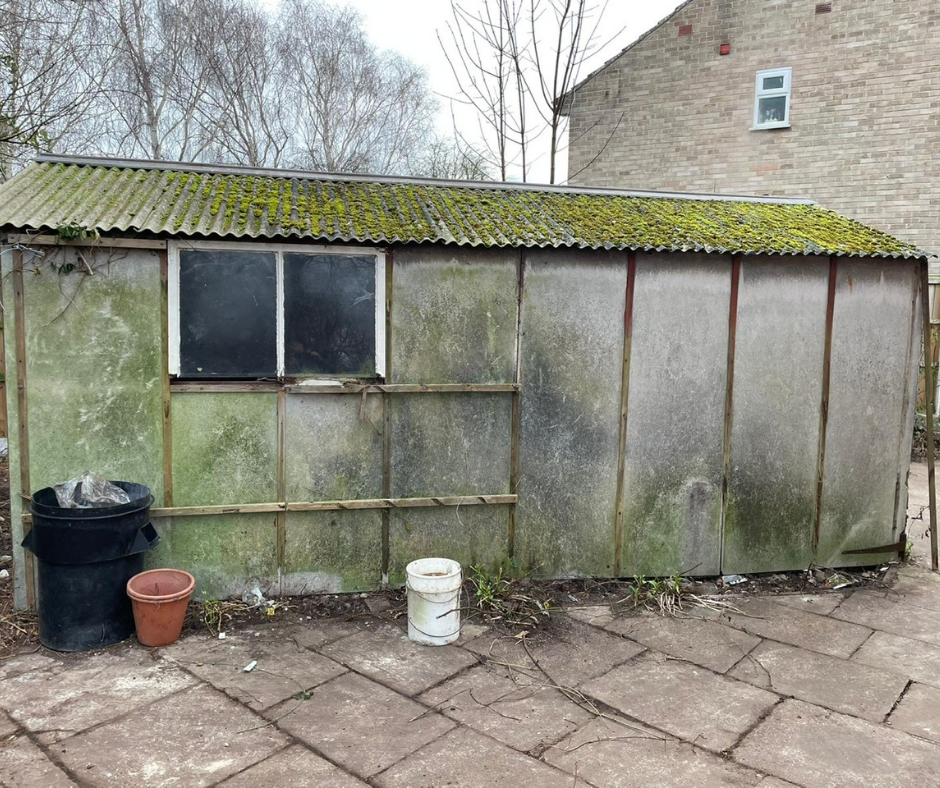 Asbestos Garages and Sheds
Most common of all are asbestos garages and sheds.
Wooden framed garage with asbestos on the roof and sides as well as a concrete garage with an asbestos roof.
Wooden framed sheds with asbestos roof and sides as well as concrete sheds with an asbestos roof.
A cost effective way to deal with a concrete garage with asbestos roof is to have the roof replaced. Providing the structure is sound , you can prolong the life of the garage to save replacing it.
Removal of asbestos garages and sheds give you peace of mind as well as new space to utilise
In any case , removal of asbestos in gardens is a job we carry out effectively and at affordable prices. Our trained staff can talk you through the options of removal and disposal as well as the cost.
Need some advice about Asbestos waste?
Call us on 01623 272 611 and we'll be happy to help