Asbestos Garage Removal across Nottingham, Mansfield, Derby & Leicester
Call us on 01623 272 611 for a free quote.
An Affordable Asbestos Garage Removal Service
Smart Asbestos offer complete Asbestos garage removal / demolition. From a single garage to double and even triple!
Whether it's just the roof of your garage or the whole structure, our specialist team can safely and securely remove Asbestos Garages and dispose of them at our licensed Asbestos Disposal Site.
We can remove most types of garage, including:
Concrete Garages
Wooden Garages
Brick Garages
Breeze Block Garages
A lot of customers ask us if we only take off the asbestos and leave the frame – NOPE – When we quote you, we quote for the complete removal of the garage including the frame, windows, doors, sides etc and the clean up afterwards. So you'll be getting a full asbestos removal service from our experts at Smart Asbestos! You will also receive the certificate for removal the same day we remove it.
Our licensed waste transfer station is permitted to accept all types of waste including asbestos, wood, concrete, metal, glass, so we can securely dispose of the whole structure for you.
Our fleet of vehicles includes HGV's which can take full asbestos concrete garages as well as wooden frame asbestos garages. Getting a quote for the removal of an asbestos garage is easy if you forward us photos this speeds the process up but in general, we can give you a guide price without photos.
So, if your garage is situated in or around Nottingham, Mansfield, Newark or anywhere else in the East Midlands, get in touch on 01623 272 611 or us our form below.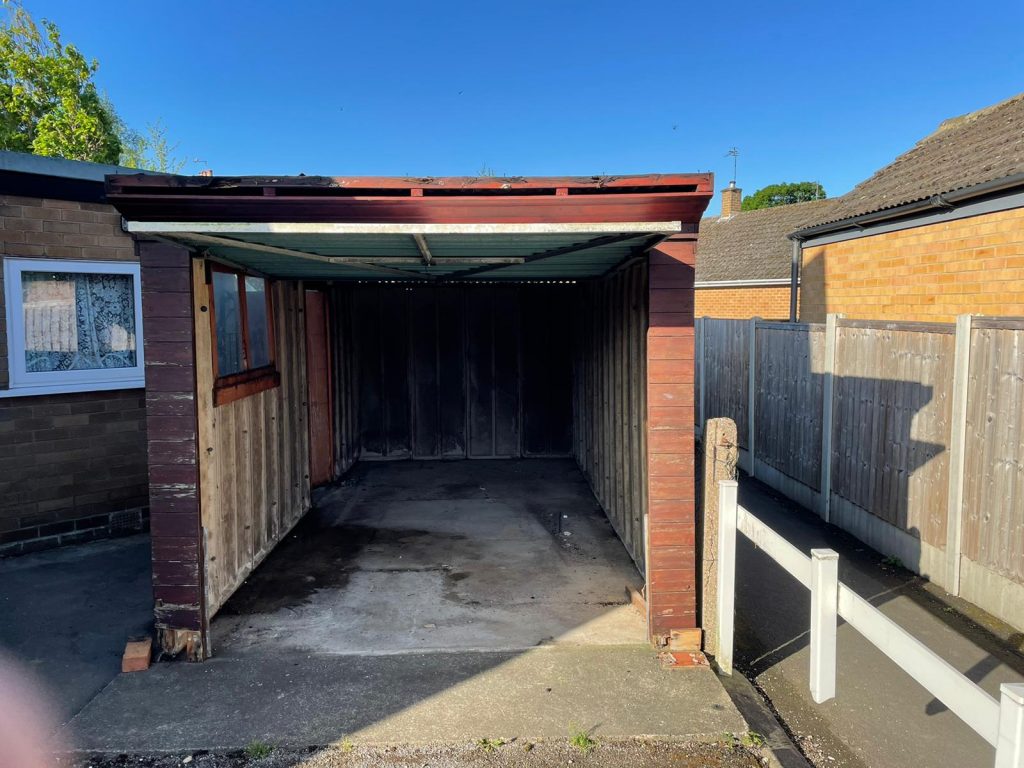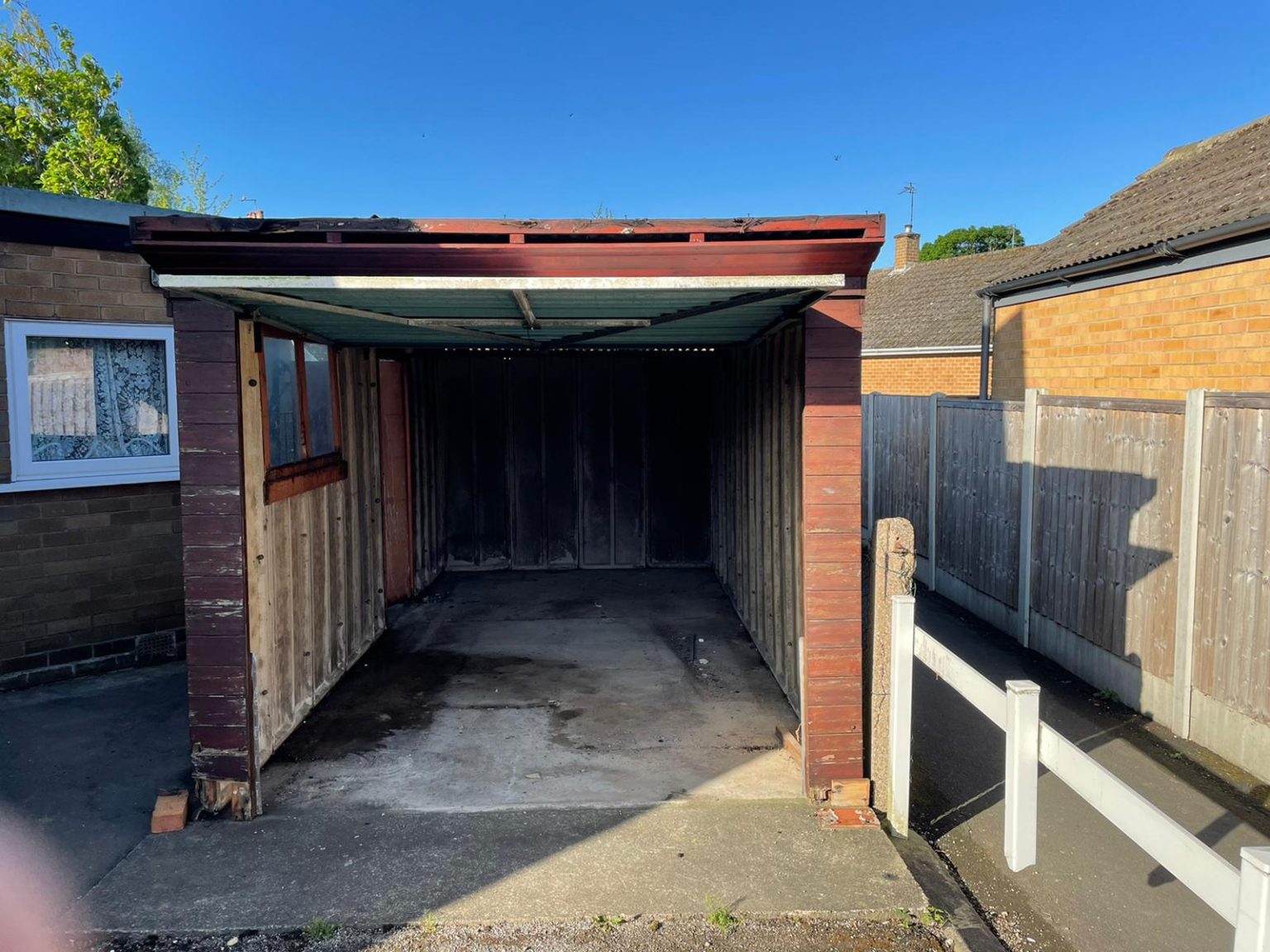 Secure & Safe Disposal
You will receive proof of secure disposal on the same day we collect your asbestos.
Affordable Prices
We offer competitive prices on all aspects of asbestos removal.
Quick Quotations
The team aim to send a quote to you as soon as possible so we can get on with the job at hand.
Frequently Asked Questions About our Asbestos Collection Service
Do you cover asbestos garage removal near me?
We are based in Nottingham near Mansfield so we have a great location to cover the East Midlands, however we do offer a Nationwide service so no matter where you are in the UK, we can provide asbestos quotes for all areas.
How long does it take to remove the asbestos garage?
In general for a single or double asbestos garage this takes our trained staff 1 day. This time ensures that the asbestos on the garage is carefully removed, wrapped, and a clean up with inspection can take place.
Do you remove the whole garage?
We remove the complete garage structure which will include the roof, sides, doors, windows and frame. We even remove the contents if required (at an additional cost).
All asbestos waste is taken to our licensed disposal as well as materials which may be contaminated with asbestos (eg framing) and non-asbestos materials. The materials which are not contaminated such as concrete panels, wood, glass, metal are taken to our licensed disposal site to be recycled.
How long does an asbestos roof removal take?
We allow half a day for an asbestos roof to be removed. This allows our trained staff to protect any areas not being removed, carefully dismantle and clean down areas where asbestos has ben removed from.
how much does asbestos garage removal cost?
This depends on the size of the garage and your location. We do have set prices for asbestos garage removal and asbestos roof removal so please contact us for a free quotation
Are you licensed to remove asbestos garages?
We try and make our potential customers aware that Asbestos Awareness Training only does not cover anyone to remove your asbestos waste. The removal operatives MUST have specialist Category B Training to undertake Non-Licensed works such as asbestos garage removals. For more hazardous asbestos materials the operatives should be Licensed trained.
Our staff have CAT B UKATA Training as well as WAMITAB and H&S Training , therefore Non-Licensed removal can be completed by us. Furthermore we are Licensed by the Environment Agency to accept any type of asbestos waste to our site and hold a valid Waste Carriers Licence. Should you require proof of these details please contact us direct.
Anytime you need to check a licence (issues by the Environment Agency) you can visit their public register : https://environment.data.gov.uk/public-register/view/index