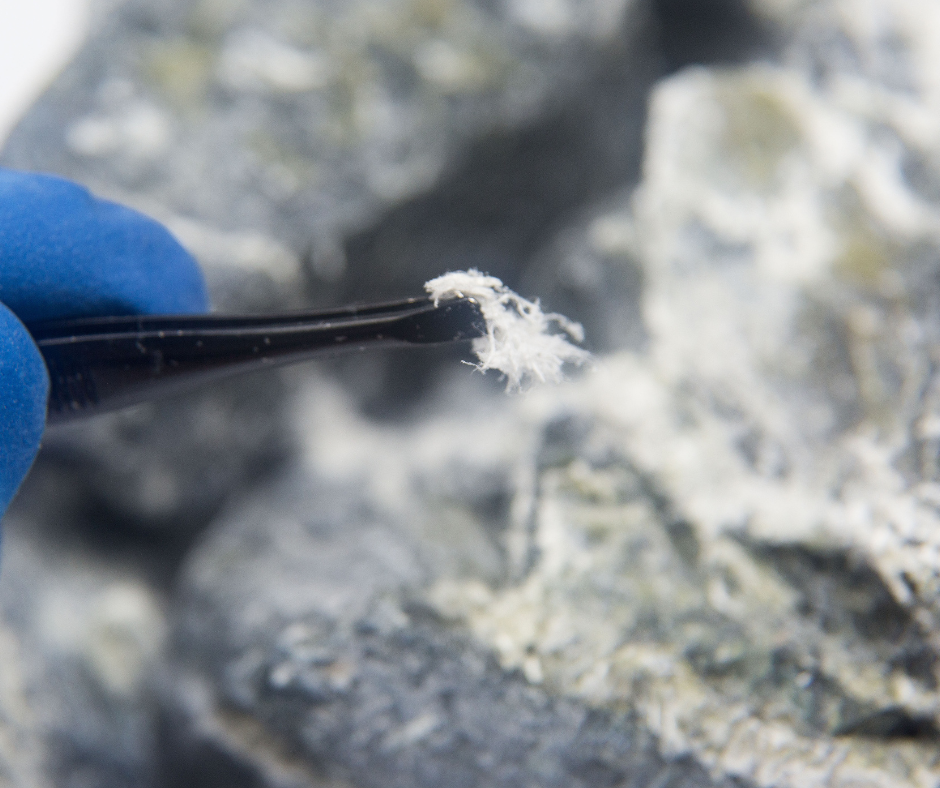 Have you come across artex and now you're unsure how to get it checked for asbestos?
You may be buying a house which contains artex, or you may be a tradesman carrying out work on a property – whatever your reason, you will want to know how to check for asbestos in artex. Thousands of homes in the UK today still contain asbestos from Artex to Garage, so if your property was built before the year 2000, it's best to get to check for asbestos. Artex is a textured coating which may or may not contain asbestos. Normally with a stippled or swirled effect, the coating is normally found on ceilings and walls in properties.
Why was asbestos used in Artex?
Artex is a trademark name for the UK company which produced this type of decorative coating. Artex became a general term used to describe the stippled and swirled effect coating. However, there are actually other brand names for the textured coating, such as Wondertex and Newtex.
Unlike plaster, Artex did not require specialist skills to apply because of the textured effect. This made it popular and quick to use when building and renovating homes.
Asbestos was a strong and durable and relatively cheap material, specifically the Chrysotile asbestos, this is why it was used in the likes of Artex.
How to tell if Artex contains asbestos
The only way to actually tell 100% is to get the artex tested by a lab. Due to the fact that some artex does contain asbestos and some do not, the lab will need to analyse a sample of artex to determine if asbestos is present. There is no way that anyone can tell if the artex is asbestos by eye only.
Asbestos testing is a relatively cost-effective service and results can normally be provided within 48 hours of the sample being removed.
What does asbestos-containing Artex look like?
Artex with a stippled or swirled effect may contain asbestos. The coating is normally white and has a hard surface. Some general ideas on what asbestos artex looks like are shown below, however, it is important to note that any kind of textured coating in houses built pre-2000 may contain asbestos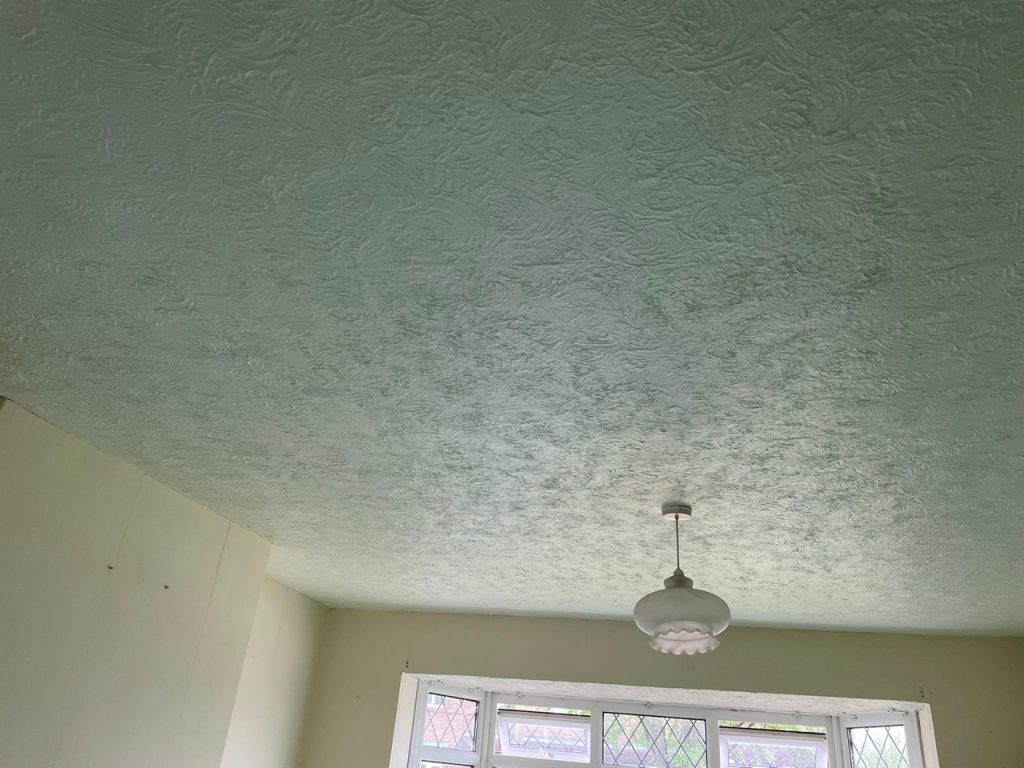 How to get Artex checked for asbestos
You can consider using a DIY Asbestos Testing Kit to check for asbestos in artex, however, we always recommend a professional company is used.
A professional will visit your property and take only the required samples needed for lab testing, Ensuring that any difference in coverage is sampled.
All laboratories carrying out testing are required to work to Quality Management ISO17025, UKAS Accreditation. Furthermore, the technicians themselves are required to be fully trained and experienced before conducting testing. This ensures that strict controls and procedures are put into place to ensure accurate and reliable sample results.
Can asbestos artex be left in place?
Yes! So long as it's in good condition and showing no signs of damage
Artex is a hard material that has likely been in place for many years, therefore while it remains in good condition it is safe to live around.
Our advice is always – If you can leave it in place, then leave it.
How dangerous is asbestos-containing artex?
Asbestos is most dangerous when it's disturbed through removal or damage. If you start to drill/cut the artex it will release asbestos fibres which become airborne and can be breathed in easily
The heath effects of Asbestos are exceptional, therefore when considering the removal of asbestos (even for small renovation jobs) it's always advised to speak to a professional company first.
Many times we get asked whether artex can be skimmed over with plaster. After speaking to a plastering specialist we have been informed that for a flat coating of artex, you MAY be able to skim over the artex, however, for stippled/swirled asbestos it would be best to install a false ceiling.
Can I remove asbestos artex myself?
In short, not really unless you really know what you are doing, we would strongly advise against any kind of DIY Asbestos Removal.
Artex is a hard coating that is pretty hard to get off walls/ceilings without scraping, gel, steam or plaster removal included. To the untrained person, they may think that putting on a suit with a mask and chipping away with a chisel is what they need to do – but once the artex starts being disturbed, it starts to release fibres which need to be controlled safely.
Trained asbestos removal specialists know how to control the fibres which are released during artex removal, they are also trained in how to remove the artex in such a way that these fibres are minimised. Unless you have this knowledge, we would never advise trying to remove artex yourself if it contains asbestos.
Correct disposal of artex containing asbestos.
You may be wondering how to dispose of artex containing asbestos. If you have used an asbestos removal company, then they should provide an asbestos survey service and disposal within their service. However, we understand that sometimes this is not always the case – you are then left wondering how to dispose of asbestos.
Top tips for asbestos artex disposal :
Do not put them it your general waste skip. Artex can contaminate the whole load and cause health risks to the skip company
Try your local council, certain councils offer a local collection or disposal of small quantities of asbestos from domestic properties
Use a licensed asbestos waste transfer station. Private companies like Smart Asbestos, offer a wide range of asbestos artex disposal options
Never dispose of asbestos with anyone who is not licensed to accept it
Need some advice about Asbestos waste?
Call us on 01623 272 611 and we'll be happy to help