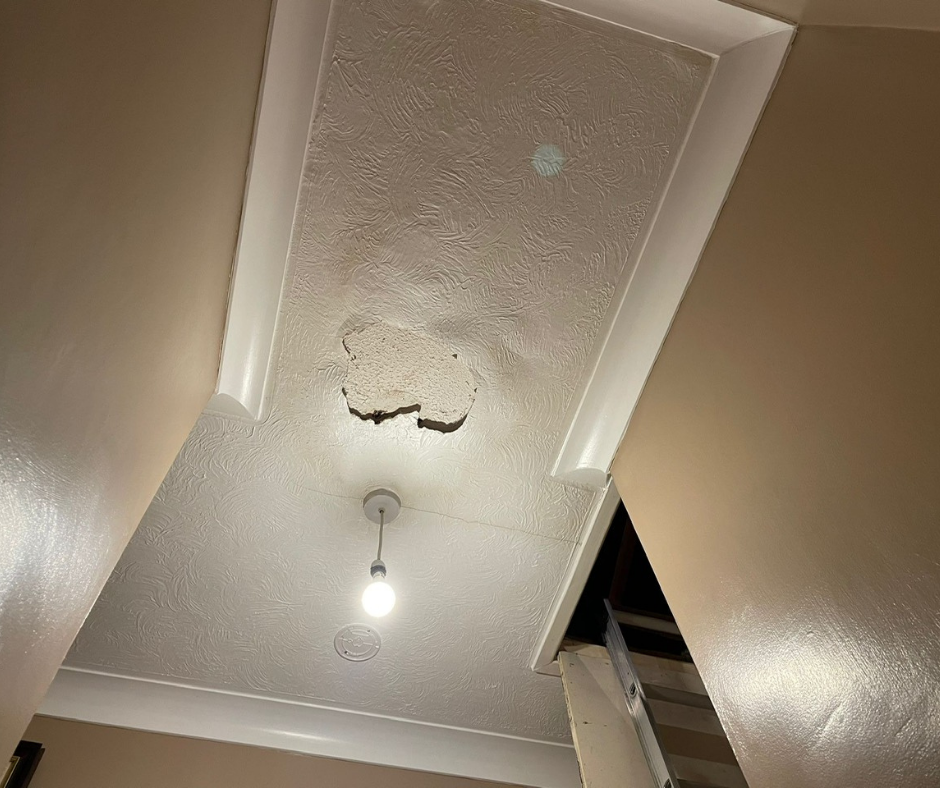 If you're planning on buying a house which contains asbestos 'artex', then it's best to investigate your options fully. Mortgage lenders may require a specialist Asbestos Survey to understand the full extent and type of asbestos you are dealing with.
An RICS Home Survey Level 2 can identify signs of asbestos 'artex' in your potential new home, but what do you do after you receive this information?
We break down the facts on asbestos 'artex' and what to do with it.
Artex is a type of internal surface coating used for decorating. Mainly applied to ceilings and walls in a stippled or swirled effect.
'Artex' is actually a trademark name for the UK company which produced this type of decorative coating, with the term 'artex' being used as a generalised description of the textured coating. There are other brands to be aware of such as 'newtex' and 'wondertex'.
Chrysotile (White Asbestos) was mixed with the decorative coating to strengthen it.
Where can asbestos 'artex' be found in homes?
In general, decorative coatings like asbestos 'artex' can be found on ceilings and walls in homes.
What age property could contain asbestos 'artex'?
Textured decorative coatings like 'artex' are commonly found in homes built in the 1960s-1990s. Due to its extensive use, asbestos can be found in any property built prior to 1999, therefore it would not be wise to rule out any age of property pre-2000.
What does asbestos 'artex' look like?
Artex has a stippled or swirled effect. The application of textured coatings like artex did not require plastering skills because of the textured effect – therefore this was a popular application. Generally white in colour, with a hard surface.
Here are some examples of what textured coatings look like on ceilings and walls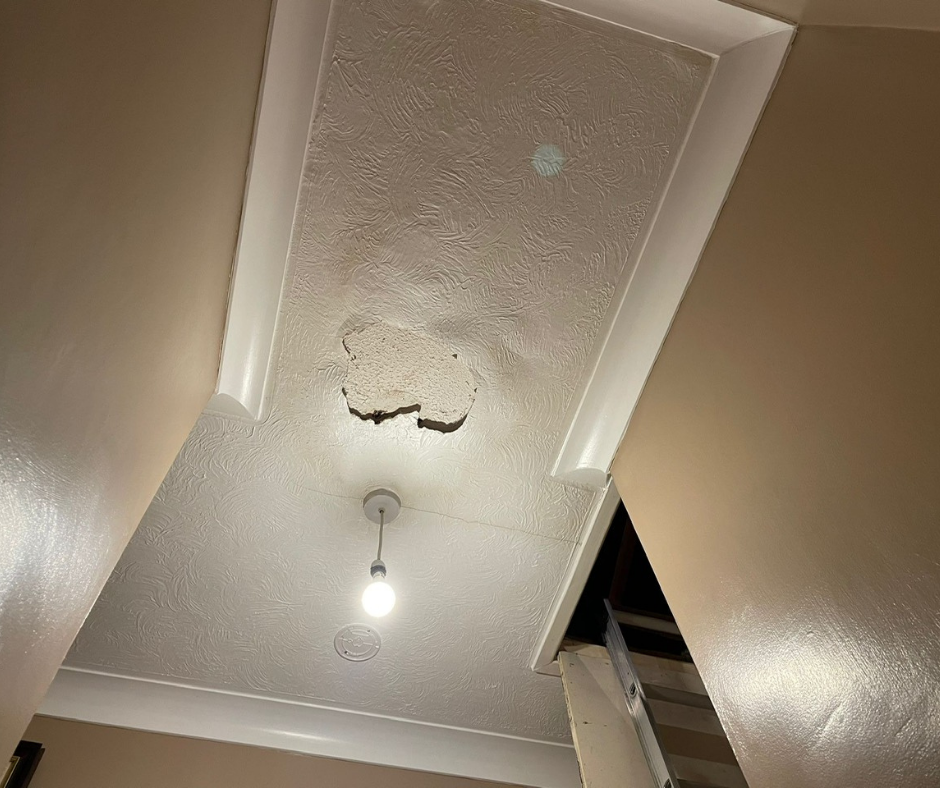 Does all artex contain asbestos?
No , all 'artex' does not contain asbestos.
The decorative coating was still being applied after the ban on use in 1999, therefore if your property was built after 2000 then it is highly unlikely to contain asbestos.
If your property was built pre-2000 and contains decorative coating such as 'artex' then it is highly likely to contain asbestos.
How dangerous is asbestos 'artex'
Decorative coatings such as 'artex' are the most dangerous when fibres are released through damage such as sanding, drilling, scraping and other types of damage. Undisturbed, undamaged asbestos does not pose an immediate risk to health, therefore it can be left in place until you decide you want to deal with it.
The coating is safe to be left in place and it is always advisable to do so unless you have to get the 'artex' removed.
How can you tell if 'artex' contains asbestos?
You cannot tell 100% if any material contains asbestos just by looking at it. The only guaranteed way to tell if 'artex' contains asbestos is by having a sample taken and tested by a professional company, that will use an accredited laboratory for analysis. Asbestos testing is the first step you need to take if you want to know whether decorative coating such as 'artex' contains asbestos.
How to test for asbestos in 'Artex'
Asbestos Testing should be carried out by trained professionals such as Smart Asbestos Services.
A small sample will be taken of the decorative coating by a trained member of staff. Due to the non-homogenous nature of the decorative coating , more than one sample may need to be taken.
The sample will be double-bagged and given a unique ID number before being taken directly to a UKAS Accredited laboratory. The lab will analyse the sample and produce a certificate of results which is specific to your sample, containing the unique ID number generated.
Smart Asbestos only ever uses a third-party, independent laboratory to give you, the customer, peace of mind that the sample taken has been analysed in a non-bias way which has no benefit to us as a company.
How to deal with asbestos 'artex'
If you have had decorative coating such as 'artex' confirmed to contain asbestos, you may be wondering what your options are. We give you a breakdown of how to deal with asbestos-containing 'artex'
Decorative coating ('artex') containing asbestos is safe to be left in place so long as it's in good condition and shows no signs of damage and is unlikely to be disturbed.
2. Cover over the 'Artex'
'artex' can be skimmed over with plaster or boarded over. A professional decorator with skills working with 'artex' will need to carry out the work and you need to ensure that you have made them aware the material does contain asbestos.
It is worth remembering that this method is just covering the asbestos and it will still be in place. Therefore, any future maintenance or refurbishment works (eg drilling holes) will need the asbestos taken into consideration.
3. Asbestos 'Artex' Removal
If you decide that you do not want to keep the coating in place, or it is showing signs of damage, then removal is an option.
Removal of asbestos should only be carried out by professionally trained asbestos removal contractors such as Smart Asbestos Services.
Whether you are planning on buying a home with 'artex', require the 'artex' testing or need removal, we can help and advise on the best options which are safe and cost-effective.
Need some advice about Asbestos waste?
Call us on 01623 272 611 and we'll be happy to help