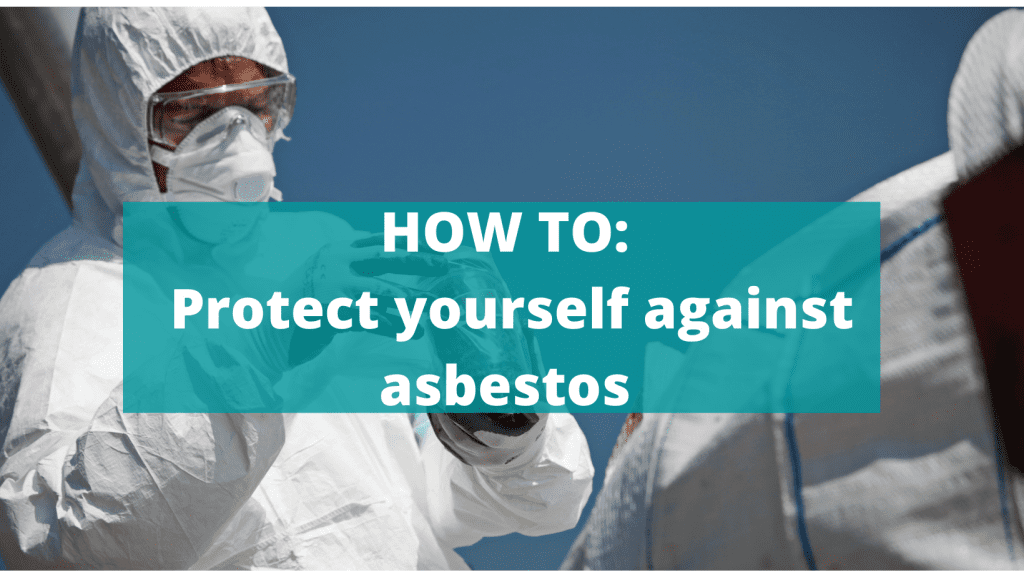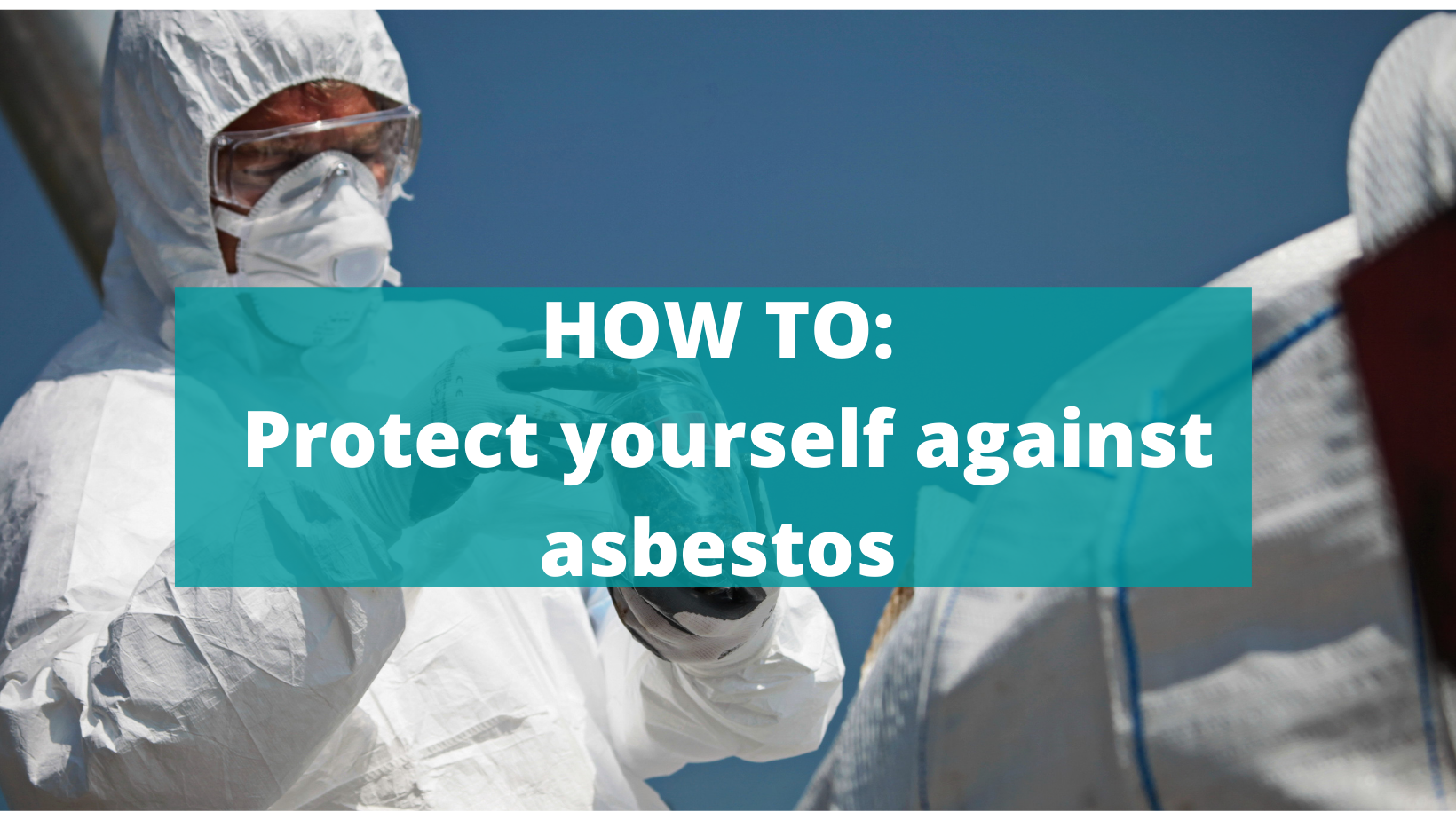 To protect yourself from asbestos you need to use the right PPE/Equipment, wet the material to keep the dust down and ensure a thorough clean has been carried out. Our guide will detail simple things to remember to help you keep safe when you come across asbestos.
If you are working on a house or commercial building, there could be asbestos! If asbestos is left alone undisturbed it is not dangerous. Only when it is disturbed or damaged the tiny fibres are released and if breathed in – could be fatal. You must take precautions to protect yourself or your life and others around you could be at serious risk.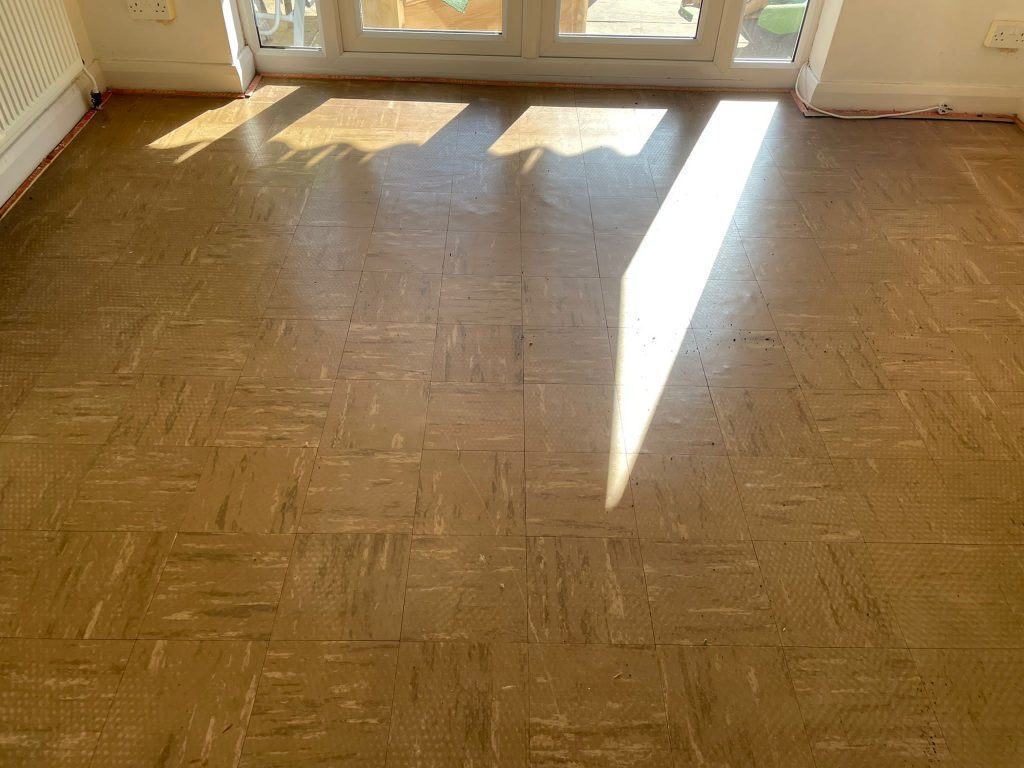 Asbestos can be found in any building built before 2000. Even now, asbestos still remains in millions of homes and commercial properties. Asbestos is the cause of around 5000 deaths per year which is more than the number of people killed on roads. When asbestos fibres are released and breathed in, it can cause lung disease and cancer. People who smoke and are also exposed to asbestos are at a much greater risk of developing lung cancer.
Where can asbestos be found?
Knowing where asbestos can be found gives you a head start in protecting yourself and those around you. Think about the risk of asbestos in every job you do. If you are working on a commercial building, there should always be a plan showing where asbestos has been identified. Ask to see the plan before you start the job. For domestic properties ask the homeowner for previous surveys carried out and ask the owner if they know of any asbestos materials. If in doubt, carry out sample testing before starting work.
The best way to protect yourself is to work around the asbestos, if this is unavoidable, do not start the job until you have the correct information and have adequate, up-to-date training.
Correct PPE & Other Equipment
Before starting any work on asbestos material, ensure you have the correct PPE/Equipment. The wrong kit will not protect you from asbestos, so you must ensure you get it right the first time.
Face Mask (RPE) for short-duration works: Needs to have a UK-Assigned protection factor of 20 or more
Disposal Mask: EN Standard 149, (type FFP3) or EN1827 (type FMP3)
Half Mask: EN Standard 140 with P3 Filter
Semi-disposable mask: EN Standard EN 405 with P3 Filter
Disposable Overalls: Type 5 (BS EN ISO 13982-1+A1)
Wear one size bigger to prevent ripping at the seams
Tape cuffs which are loose
Wear with short sleeve shirts
Ensure overall covers footwear – do not tuck them in, this lets in dust
Ensure the hood is worn over the face mask (RPE)  straps
Overalls must be disposed of asbestos waste
Gloves: Use single-use disposable gloves which must be disposed of asbestos waste
Footwear: Choose boots without laces. Asbestos fibres can stick to the laces.
Wet The Material To Keep The Dust Down
Before starting the work or asbestos removal, wetting the material will keep the dust down. Continue to wet the material as you work. Dampen, try not to make it too wet. Eight parts water to one part washing up liquid is a great guide to use as a wetting solution.
Do not use high-pressure hoses, this can disturb the asbestos fibres. Garden sprayers are low-pressure and ideal for quick and easy dampening of material. Use hand tools as opposed to power tools to reduce the dust created. The use of polythene sheets around the working area helps to stop the spread of asbestos.
As well as keeping dust levels low and using the right personal protection, a thorough clean-up is just as important to protect you against asbestos.
Cover the area: Use polythene sheets in your work area to make clean-up easier and stop the spread of asbestos. Protective sheeting must be disposed of as asbestos waste
Do not let waste build up: Cleaning up as you go to stop waste building up
Clean tools: Use a damp cloth to wipe down tools and surfaces to remove asbestos fibres. Damp rags must be disposed of as asbestos waste.
H Vacuum: Do not sweep up! Sweeping creates dust and moves the fibres into the air. H Class vacuums should be used. Domestic vacuums are not suitable because they do not contain the special filters used for asbestos removal
Waste bags: UN-approved, clearly labelled asbestos waste bags should be used. Overalls, disposable masks, gloves, damp cloths and protective sheets should all be double bagged and sealed with tape. Remember Red bag first then clear.
Licensed Disposal: Use a company like Smart Asbestos Services who have a Licensed Asbestos Disposal Site to take your waste to. Never dispose of asbestos waste in general waste skips or bins.
Need asbestos bags or H Vacuum hire? Smart Asbestos Services can help. We have these items in stock ready to send out to your job.
Need some advice about Asbestos waste?
Call us on 01623 272 611 and we'll be happy to help