Buy Asbestos Removal Bags, Masks and Suits
Buy asbestos waste bags, Suits and Masks direct from us.
Packs are available in different quantities to suit small and large jobs.
All items in the kit are pre-checked and comply with HSE Standards
Kit prices include all items within the kit and Free Delivery – Order before 2.30 pm for same-day dispatch
If you require options for the collection and disposal of asbestos waste visit our helpful services pages to request a quote.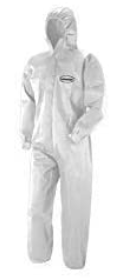 Category 3 , Type 5/6 Coverall
• Individually wrapped
• Elasticated cuffs and ankles
• Hooded
• Full length Zip
• Anti-static
• Size XL
Quantity Provided in Kit : x1
Each Additional Suit : £4.50 each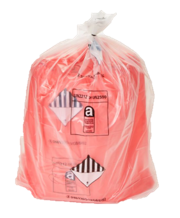 Asbestos Disposal Bags
• UN Certified
• Clearly labelled with CDG Hazard Sign and
Asbestos Code Information
• Red and Clear Bags Provided
• Polythene Material in a 80µm thickness
• Maximum weight 25kg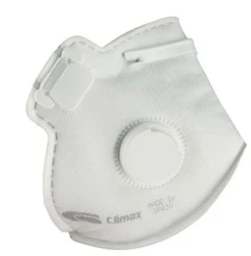 FFP3 Disposable Mask (Respirator)
• Individually wrapped
• Conforms to EN 149:2001+A1:2009
• FFP3 Particle Filtering
• Single Use
• Exhalation valve to reduce moisture and heat
build up
Quantity in Kit : x1
Each additional mask : £2.00
Step 1
DECIDE WHICH KIT YOU REQUIRE
If you are unsure or require additional items just contact one of our team who will be more than happy to help you decide.
Step 2
COMPLETE THE ORDER FORM TO PLACE YOUR ORDER
Out team will contact you to confirm your order and arrange payment
Payment can be made by card over the phone or bank transfer
Step 3
YOUR KIT WILL BE POSTED OUT TO YOU
Same day dispatch if ordered before 2.30pm
Next day after 2.30pm
*please note deliveries take place Monday-Friday only
How to Dispose of Asbestos
Bring To Our Licensed Disposal Site
To safely dispose of your asbestos , you can bring this into our licensed disposal site. Simply follow these steps:
Contact us with the quantity
We will provide a quotation
Book an asbestos disposal slot
Bring your asbestos into us and receive a certificate of disposal
Use our Asbestos Collection Service
We can save you the hassle and come and collect your asbestos waste. Simply follow these steps and get a quote for removal:
Contact us with the quantity
We will provide a quotation
Book a collection slot
We collect/dispose of your asbestos and provide a
certificate of disposal the same day
WHAT IS ASBESTOS AND WHERE CAN IT BE FOUND?
Many times we see searches asking what asbestos is and what it looks like, so we have provided a quick reference guide.
Asbestos was used until the late 1990s. It is a naturally occurring fibre that was widely used in construction such as in houses. Its not always easy to tell whether a material contains asbestos as modern asbestos free products look similar.
The 3 most common types of asbestos used in homes in the UK are:
WHITE ASBESTOS (Chrysotile)
The most commonly used form of asbestos. It can be found today in roofs, ceilings, walls and floors in homes and businesses
Commonly found in: cement sheets and pipe insulation. Also found in insulating boards, ceiling tiles and thermal insulation products.
BLUE ASBESTOS (Crocidolite)
Commonly found in spray-on coatings, pipe insulation and plastics.
Where Can Asbestos be Found?
Asbestos remains in millions of homes, business premises and public buildings today. It can be in any house or building built or refurbished prior to the year 2000. Left alone, asbestos is not dangerous. However, once disturbed, tiny asbestos fibres are released which can prove lethal if breathed in. Below we have listed the most common places asbestos can be found in the home. More detailed guidance and information can be found on the HSE Website or by contacting one of our friendly team.
Cement Water Tanks
Pipe Lagging
Loose Fill Insulation
Textured Decorative Coating (eg Artex)
AIB Ceiling Tiles
AIB Bath Panel
Toilet Cistern and Seat
AIB Behind Fuse Box
Airing cupboards , around boilers
Partition Walls
Interior Window Panels
Vinyl Floor Tiles
Behind Fire
Cement Sheet (Roof and Walls)
Gutters and Downpipes
Soffits
Exterior Window Panel
Roofing Felt