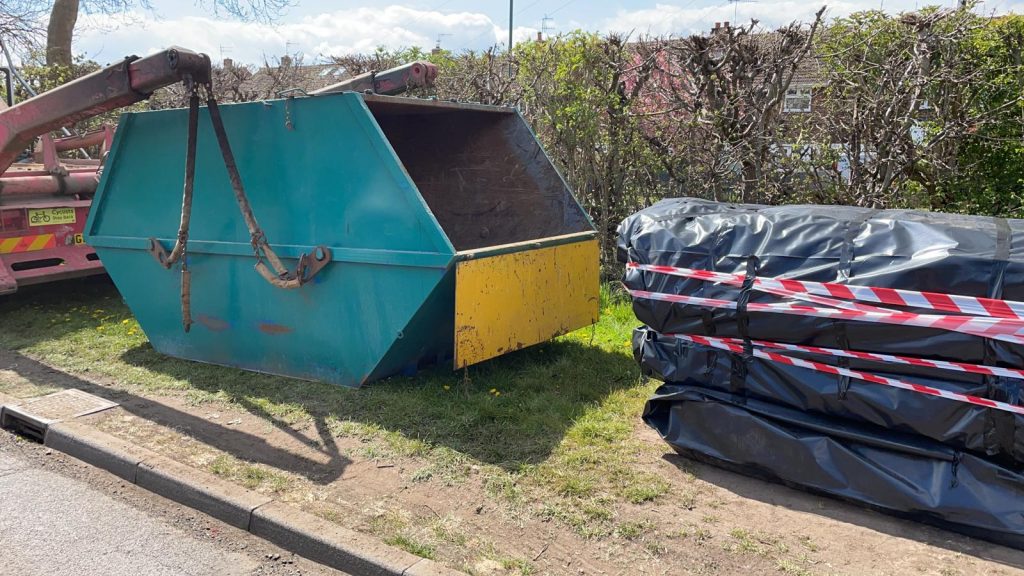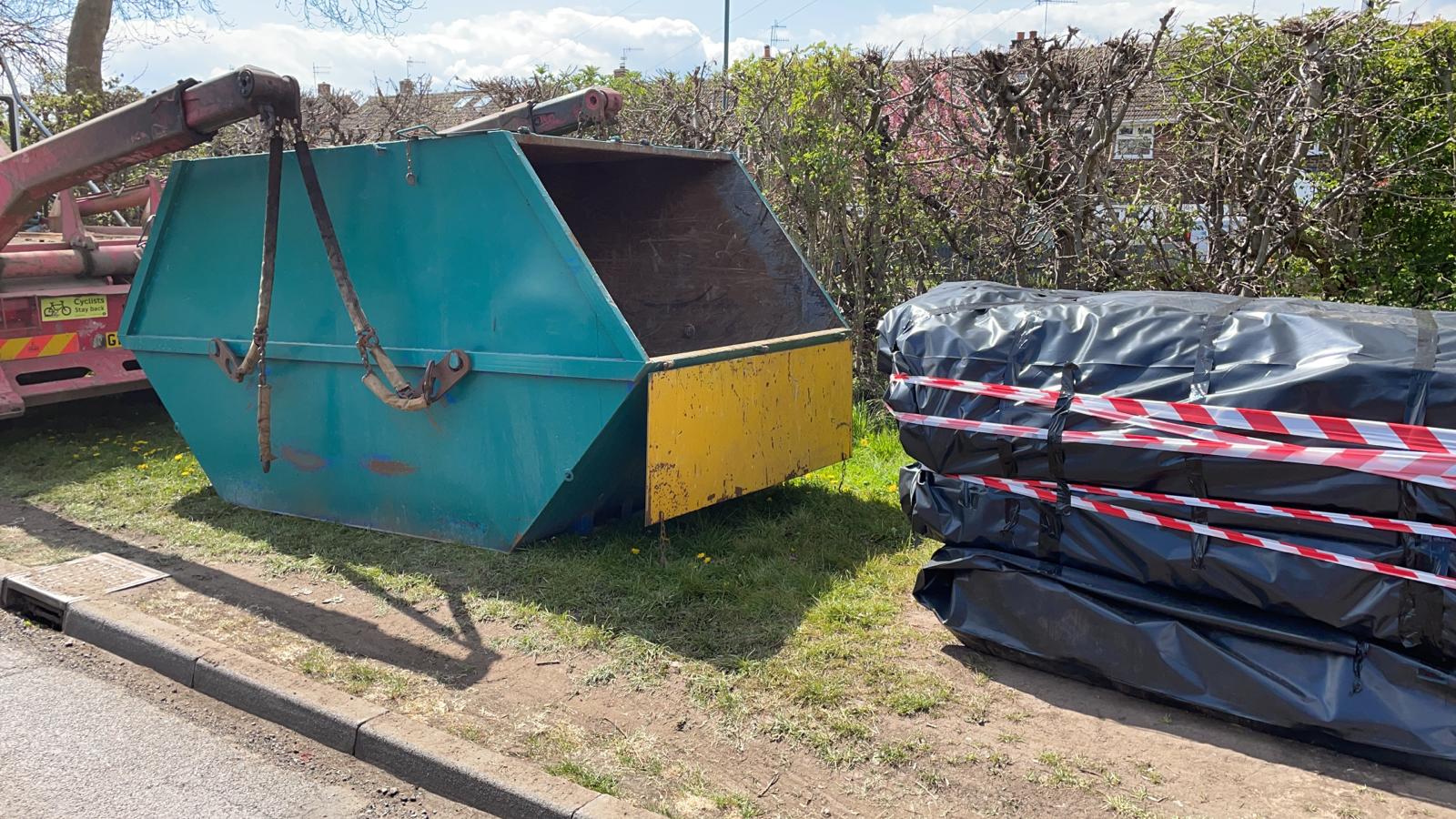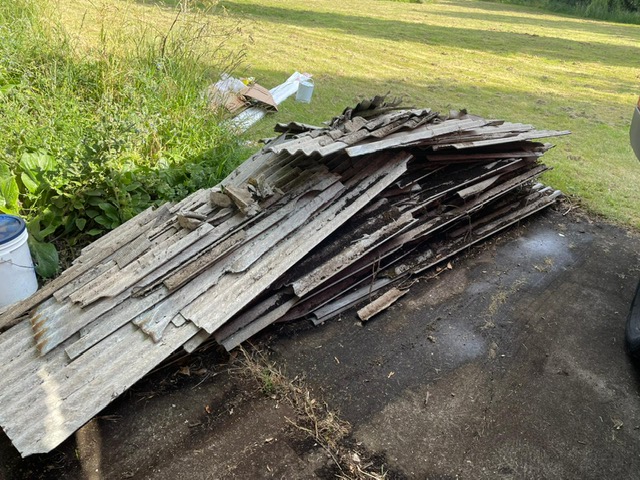 In this blog, we are going to review two of our most popular services for asbestos collection in Nottingham.
DIY Asbestos removal and asbestos collection in Nottingham is increasing with the cost of the service by professionals going up. Many of our customers, whether domestic or commercial remove asbestos (garages, pipes, barns, roofs)  themselves and then require a place to dispose of the asbestos when complete.
You can dispose of the asbestos at your local council l however our service does not require you to transport the asbestos yourself because we do that for you. Sometimes we receive enquiries from customers who have had an asbestos roof removed by their roofing company but the roofing company will not dispose of the asbestos – either way, we are more than happy to help.
By using a company like Smart Asbestos you are ensuring your asbestos is removed and disposed of safely and legally. So from the two collection types of services we offer which one is for you?
We have evaluated the following factors between the two services
Lead time
Quantity
Cost
Labour required
Area covered
Asbestos Collection Nottingham and the East Midlands
Our Service is not just limited to Nottingham. We work throughout the whole of the East Midlands, therefore we can carry out any of these services for you!
Our asbestos collection service is one of the most competitive in the Midlands. All the asbestos we collect is taken back to our own licensed disposal site, therefore we can heavily reduce the cost for you for collection and disposal. The service is based on set prices, so nothing extra will be added on top.
Initial quote: We ask for as much information as possible but photos are perfect for quoting you. Once we have established how much asbestos you have, we then work out a cost.
Should you accept, we arrange a day to suit you to collect the asbestos waste. On collection our team will provide you with the first copy you a Hazardous Waste Consignment Note (Certificate), the asbestos is then taken back to our licensed disposal site. In return, we will provide you with a fully completed Consignment Note to prove your asbestos collection has been completed legally.
Different to Asbestos Collection Nottingham, asbestos skip hire works on a weight basis. When we quote you we always include the first 2 tons within the price, anything over 2 tons is charged on a per ton (or part of) basis.
Having our own HGV's, we can control when your asbestos skip is being delivered and collected. When you have placed your order for the asbestos skip we then deliver on your chosen day. You can have the skip for up to two weeks so plenty of time to get it filled! After its full, we collect and provide you will the first part of your Consignment Note (Certificate), which is then taken to a landfill and weighed. Any additional weight charges are then applied and an invoice sent to you as well as a copy of the fully completed consignment note.
Comparison Table for Asbestos Collection Nottingham and Asbestos Skip Hire
| | |
| --- | --- |
| Asbestos Collection | Asbestos Skip Hire |
| | | | |
| --- | --- | --- | --- |
| Lead Time | Within 2-3 days but we aim for 1-2 days | Lead Time | Within 1 week but in most cases 3-4 days |
| Quantity | Anything from 1 single item to very large quantities | Quantity | Anything up to 3.5 tonnes |
| Cost | Depending on area and quantity – From £80 | Cost | Prices start from £710 – Depending on area/quantity |
| Labour Required | We load the asbestos into our vehicle from your property | Labour Required | You load the skip yourself |
| Area Covered | The whole of the East Midlands | Area Covered | Nottingham, Derby, Newark, Chesterfield |
When it comes to deciding between our asbestos collection Nottingham service or asbestos skip hire we always suggest you base this on the quantity you have. For asbestos garage removals, a straightforward asbestos collection would be more cost-effective than a skip. For large-scale removals of over 100 sheets of asbestos or complete roof strips, we would suggest an asbestos skip would suit better.
Either way, Smart Asbestos can help and certainly provide the best and most cost-effective solution. When enquiries are made we will always advise on the best option as well as give you the cost for both but we will never try and sell a service you do not need.
Need more advice on asbestos collection vs asbestos skip hire? Contact our team directly by email at [email protected] or call us at 01623 272 611.
Need some advice about Asbestos waste?
Call us on 01623 272 611 and we'll be happy to help