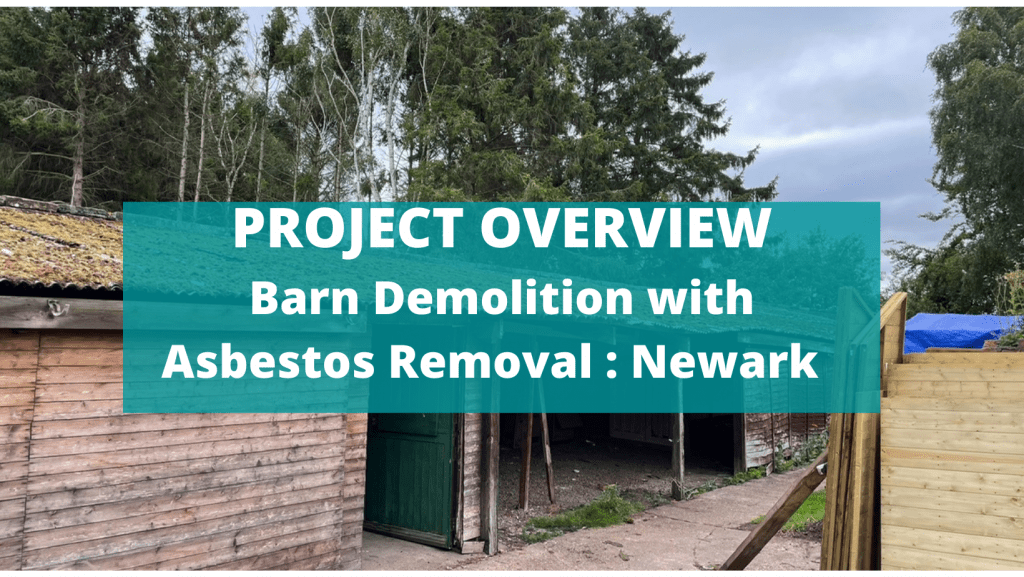 Project: Barn Demolition with Asbestos Removal in Newark
Ensuring the safe removal of asbestos in Kelham whilst showing sympathy to the surrounding structures and environment.
Demolishing the wooden structure and removing asbestos roof sheets was a complex project. The property lies close to the grounds of Kelham Hall, Newark with protected walls that were fragile.
Specialise equipment was used to ensure the walls were not disturbed. For disposal we used an Asbestos Skip to safely store the Asbestos Waste, this was disposed of at our licensed disposal site.
Planning permissions were sought and the project was a go-ahead!
The asbestos removal project was completed successfully giving the client room to build a new storage structure in the room left.
Smart Asbestos Services completed the removal within budget and on time, which was a crucial element for new works to be started.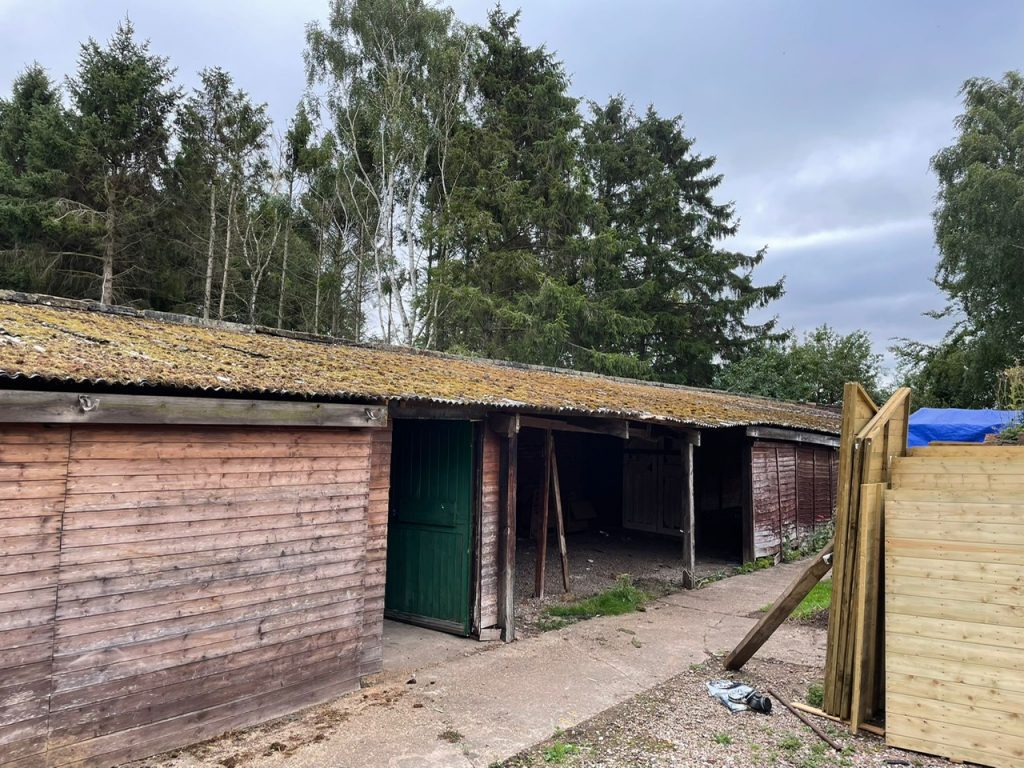 Domestic and Commercial projects completed by Smart Asbestos Services – Experts in Asbestos Removal , Disposal , Waste Transfer and Testing.
Based in Kirkby in Ashfield, Nottinghamshire, Smart Asbestos have the knowledge and expertise plus 20 years of experience to deal with Domestic and Commercial Asbestos Removal. From the first stages of testing samples to complete removals of structures, Smart will always provide the most efficient and cost-effective solution for all clients.
Domestic Services for Asbestos Removal in Newark
We understand that cost is an important factor with Asbestos Removal in domestic properties. Whether the homeowner is carrying out a home refurbishment, selling or have just moved into a property, the costs mount up. Smart Asbestos has a licensed asbestos disposal site, which lowers the cost of asbestos disposal but also gives domestic customers the peace of mind that their asbestos is being dealt with by a professional company authorised by the Environment Agency.
Services for domestic properties include:
Roof Removal
Collection of Asbestos Waste
Pipe Removal (and replacement if required)
Soffit Removal
Tile Removal
Artex Removal
Commercial Services for Asbestos Removal in Newark
Understanding time is an important factor in commercial projects is one of our strengths. From turning around quick Asbestos Removal quotes to providing information ready for tenders, Smart Asbestos can assist from day 1 on Commercial projects.
Services for Commercial properties include:
Enclosed Skip Hire (for asbestos waste)
Bulk Asbestos Collection
Commercial Building Roof Removal
Cladding Removal
Soffit Removal
Site Clearance
Debris Removal
Allotment clearance
About Smart Asbestos Services and how we can help with Asbestos Removal in Newark
A Husband and Wife team setting up as a small asbestos removal company, Smart Asbestos grew to operate their own Environment Agency Licensed Disposal Site in Kirkby in Ashfield, Nottingham. The growing staff through training and knowledge, we have become a trusted household name within the Nottinghamshire, Derbyshire and Newark area. Word of mouth is the most important form of advertising and we pride ourselves on recommendations from past clients.
Carrying out Asbestos Removal to high standards and within Legal Duty of Care is why we are the first choice for many local authorities, businesses, agricultural landowners and private domestic customers.
For more information on how we can help with your asbestos project please feel free to contact our team at our office in Nottinghamshire [email protected]
Need some advice about Asbestos waste?
Call us on 01623 272 611 and we'll be happy to help