DIY Asbestos Testing Kit
Our DIY Asbestos Testing Kits are an ideal solution to test material in a safe , fast and cost-effective way.
The kits can be used by both domestic and commercial customers who require a certified and reliable service.
Our kits contain simple step by step instructions , HSE Approved Personal Protective Equipment , Sample bags , return packaging and lab results. No hidden extras.
If the results show that asbestos is present , one of our trained staff will give you a call to explain the results and provide options on what to do next.
Buy Asbestos Test Kit
Order your asbestos test kit now!
From only £35
Quantity of Samples
We will contact you shortly for payment
Place Your Order
Firstly decide how many samples you need to take.
Select the quantity of samples you need in the order box and place your order.
One of our team will contact you to confirm your order and arrange payment.
We aim to send out the kits the same day – when ordering before 2.30pm
Take Your Sample
Within the DIY Asbestos Testing Kit you will receive a Step by Step Guide on how to take a sample as well as how to complete the Lab Results Form.
After you have safely taken the sample and completed the relevant forms , it is now ready to post it back.
Post It Back
After you have followed the instructions within the asbestos test guidance and your package is sealed , simply drop this off at your nearest post box.
A pre-paid envelope is provided to do this , so no extra cost to yourself. You can also bring the sample direct to us at our Nottingham site.
Fast Results
Once the UKAS Lab receive your samples you will be notified by email. 24 hours from receiving your email you will receive the results. The results certificate is an official document which will be provided to you by email.
Whats in our Asbestos Test Kits?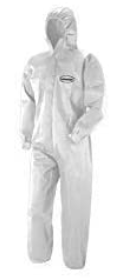 Category 3, Type 5/6 Coverall
• Individually wrapped
• Elasticated cuffs and ankles
• Hooded
• Full length Zip
• Anti-static
• Size XL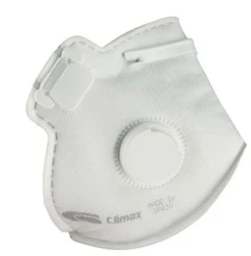 FFP3 Filtered Mask
• Individually wrapped
• Conforms to EN 149:2001+A1:2009
• FFP3 Particle Filtering
• Single Use
• Exhalation valve to reduce moisture and heat build up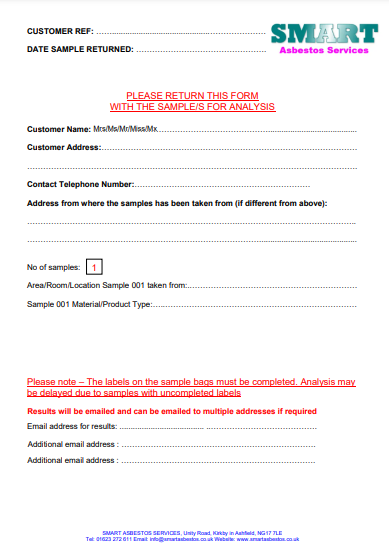 24 Hrs UKAS Lab Test
• Simple to complete form
• Required for your analysis results
• Lab fee included within the DIY Asbestos Testing Kit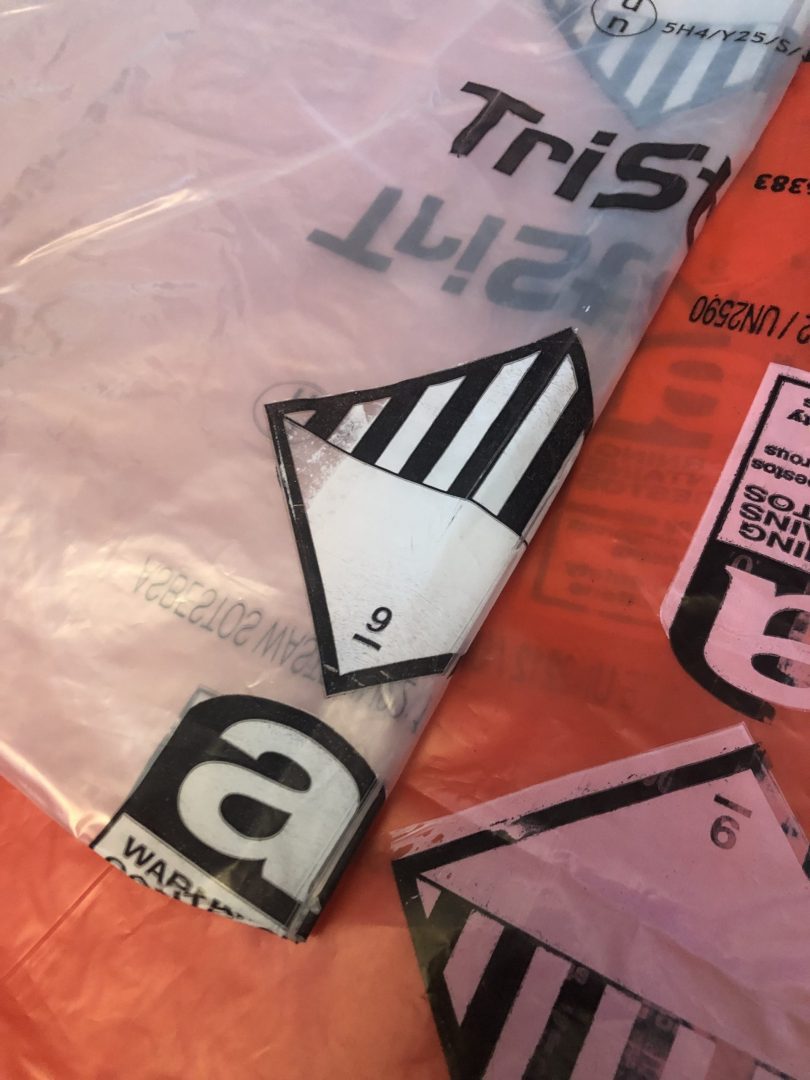 Clear Asbestos Waste Bag
• UN Certified , Clearly labelled with CDG Hazard Sign and Asbestos Code Information
• Provided to dispose of used PPE and Cleaning Wipes
• Red and Clear Bags Provided
• Polythene Material in a 80µm thickness
• Red bag to be placed inside clear bag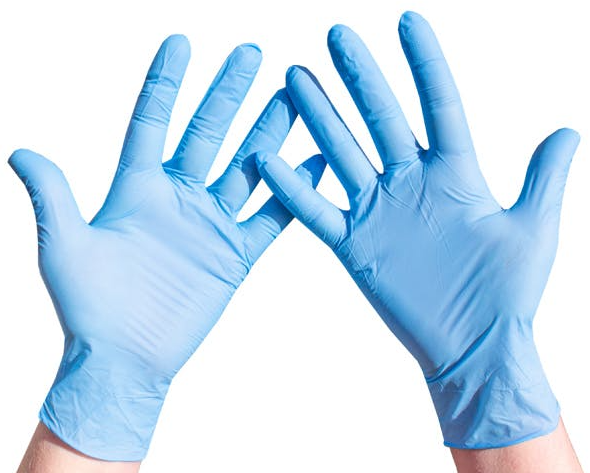 Nitrile Gloves
• Provided to protect you while taking samples
• Prevents contamination to your hands
• Can be disposed of with the Red/Clear asbestos bags provided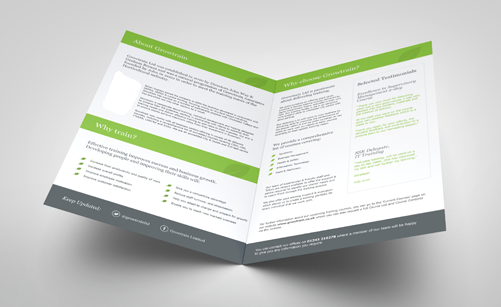 Easy to Follow Instructions
• All our DIY Asbestos Testing Kits come with a simple Step by Step Guide
• Easy to follow
• Out of hours number provided within instructions
• When followed carefully , these steps ensure a safe and secure way of sampling your material

Free 1st Class Return
• First Class Return Postage provided FREE with every kit
• Simply pop your pre-bagged samples with the Lab Form in the envelope and pop into your nearest post box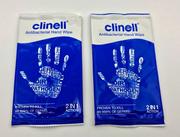 Anti-bacterial Wipes
• For use to clean down tools after removing samples
• Used to dampen down PPE after use
• Can be disposed of within the Red/Clear Asbestos Bags provided
Frequently Asked Questions About Our Asbestos Testing Kits
What material can I test with the DIY Asbestos Testing kit?
The kits we provide are designed to take samples of the following materials , if you have material which is not on the list contact us for advice:
Floor Tiles
Floor tile adhesive
Corrugates and Flat Cement Sheets
Textured Decorative Coatings (eg Artex)
Soffit , Fascia , Downpipes and Gutters
External cladding panels
Ceiling boards
Boiler flues and water tanks
Window sills (interior and exterior)
We strongly advise that you do not sample the following material. Only Licensed Contractors should deal with this kind of material (for more information on these materials visit the HSE Website) :
Sprayed Coating
Loose Fill Insulation
Pipe Lagging
Contaminated Land
Is there anything I need that is not included in the Kit?
Whilst we try to provide everything you need in the kit , there are some general household items we cannot provide. These include a tool to extract the material (eg sharp chisel/Stanley knife and/or pliers) , Water Spray Bottle and Strong Tape or Paint / Small Paint Brush. Details will be provided within the instructions , but you can contact us beforehand for advice.
How much material do I need for a sample?
All we need is a small amount of material to test the sample , we advise a piece the size of a 50 pence piece.
How long does the kit take to arrive?
All our kits are sent out 1st Class post , so they should arrive within 1-2 working days. Orders placed before 2.30pm are sent our the same day. After 2.30pm will be sent the next day. We only post Monday – Friday , so if you order on a weekend your order will be posted on the Monday.
How long before I receive the results?
Fast track results are included within the price you pay. Therefore , once we receive your sample back you will receive the results within 24 hours. Initially we will notify you by text to inform you your results are ready to view on the email address you provided on order.
What happens if I get a positive result?
Our service does not stop with the lab results. If you receive a positive results our team will contact you to answer any questions you have and walk you through the options to deal with the asbestos at your property.
Can samples be taken from different properties?
Our kits are designed to be used at one property , multiple samples can be taken at the same location. However , if you plan to take samples from multiple properties you will need to order separate kits. Our friendly team will be on hand to advise you of this should you require any help.
Do you provide a testing service?
Yes we do! Our trained professionals can come out to your property to take the samples for you. We will bring the sample back with us and get this analysed at the lab. If you require a quote for Testing contact us direct or visit our dedicated Asbestos Testing page for more information.
Can I bring the sample to you?
Once you have taken the sample , if you do not want to wait for the post you can bring your sample into our Nottingham Depot. Simply contact us for details beforehand.